Spice Girls star Melanie Chisholm has given her verdict on her former bandmates' new song.
Geri Horner, Emma Bunton and Melanie B, known collectively as GEM, have recorded a new single titled Song For Her, which was leaked online ahead of its release.
The former Sporty Spice was generous in her praise of the track, but admitted her decision not to reunite with her ex-bandmates "was right".
"It sounds really catchy, especially that chorus, and it's lovely to hear those voices," she said.
While the three pop stars were eager for the band to reform to celebrate the 20th anniversary of the Spice Girls, Mel C and Victoria Beckham both declined the invitation to revisit their early singing careers.
Beckham, formerly known as Posh Spice has, since leaving the band, re-invented herself as a celebrated British fashion designer, while Chisholm is intent on focusing on her solo career.
"Personally it was right for me not to take part at this time," the 42-year-old explained. "I had been working on the (solo) record for a couple of years before I made my decision to not do any touring with the girls and it just felt right. I enjoy working as a solo artist."
She previously reacted to the news that Geri, Melanie and Emma were reforming as a trio commenting: "If there's only 3 of them, is it really the Spice Girls? If there's a piece missing, it's not complete."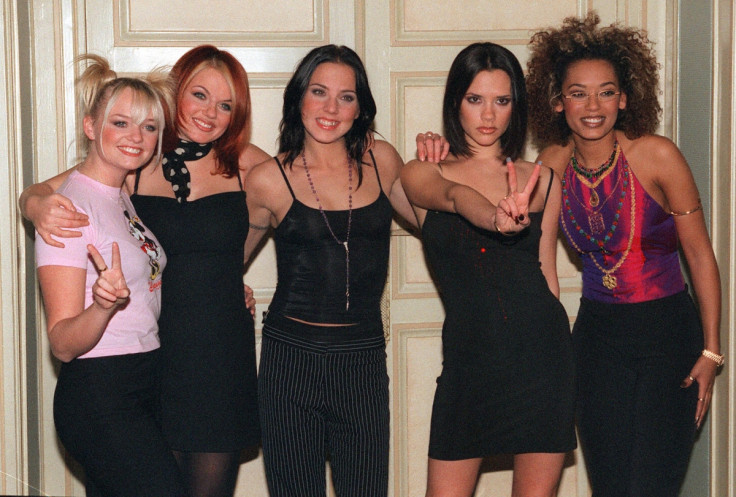 Chisholm had also recently revealed that despite their mantra of Girl Power, there were divisions in the band and alleged that she was subject to bullying from some of the other members of the 90's girl group, though she refused to name them.
On releasing her new album Version Of Me, she admitted however, that there is a greater pressure on solo artists and advantages to having bandmates to lean on for support.
"I think that really messes with your head, " Chisholm told Sky News . "With the girls we were actually quite tough on each other but in some ways it was good because no-one was allowed to let their ego go crazy."
She added that British stars were more likely to stay "a bit more grounded" than in the US due to "British cynicism".
"It's hard because Justin Bieber, bless him, is in the media and was so uber-young when he became successful and often for American artists it's different because there is a bit of a grounding that we have here in Britain," she said.
Melanie Chisholm's new song Dear Life is the second single taken from her seventh studio album Version of Me, and follows the electronic lead release Anymore.