Hacksaw Ridge director Mel Gibson has opened up about his fight with alcoholism and battle to reform himself through anger management classes, as a Hollywood comeback mounts.
The Lethal Weapon star, now 60, has endured a tumultuous decade, blacklisted by Hollywood after a much-publicised drink-driving charge and anti-Semitic tirade toward the arresting officer in 2006, before pleading no contest to a misdemeanour battery claim brought by former girlfriend Oksana Grigorieva in 2010.
But the 1980s movie icon insists he is now a reformed man, telling The Sunday Times that he has "worked on himself", undertaking a 12-step programme alongside numerous public apologies in a bid to quell his demons.
"I've had to do that stuff, otherwise you don't survive," he revealed. "They call it the spiritual path for the psychopath. They say there's only three options: you go insane, you die or you quit."
Gibson believes he was going through 'andropause' – the male menopause – during his breakdown years, saying "you get barking mad in your 50s".
Both the drink-driving and misdemeanour battery convictions have been nullified by California courts – a process open to anyone who completes probation under state law.
This fresh start appears to have focused Gibson's mind, with Oscar buzz intensifying over his directorial return at the helm of Hacksaw Ridge, the story of Desmond Doss, the first conscientious objector to win the Congressional Medal of Honor for valour in the Second World War.
And now the New Yorker has given further details on his plans to follow-up 2004's religious epic, Passion of the Christ, that has gone on to become the most successful independent film of all time.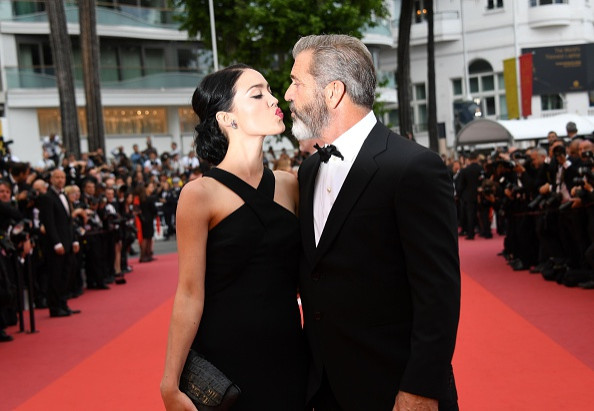 "There's resurrection, there's stuff before, stuff after, stuff in other realms, but it's a very big subject, deep and profound, so it will require a good deal of thought. It has to be enlightening and work on a lot of different levels that all have to dovetail, so it will be tricky."
The actor also upon about fatherhood, admitting his is "delighted" at the news he is soon to be a father of nine. He is expecting his first child with new 26-year-old girlfriend Rosalind Ross, a former equestrian vaulter.
"As a parent, everybody screws up. There's no such thing as a perfect parent and it's so easy to mess up. But hopefully I've screwed up less than most," he said.