Mel Gibson's latest film Hacksaw Ridge may be getting great reviews after its Mel Gibson's world premiere at the 73rd Venice Film Festival, but the director is back in the news for his critical views on another movie. Speaking to Deadline during the event, Gibson lashed out at big-budget movie Batman vs Superman: Dawn Of Justice.
"It's a piece of s**t," the 60-year-old actor said. "I'm not interested in the stuff. Do you know what the difference between real superheroes and comic-book superheroes is? Real superheroes didn't wear spandex. So I don't know. Spandex must cost a lot."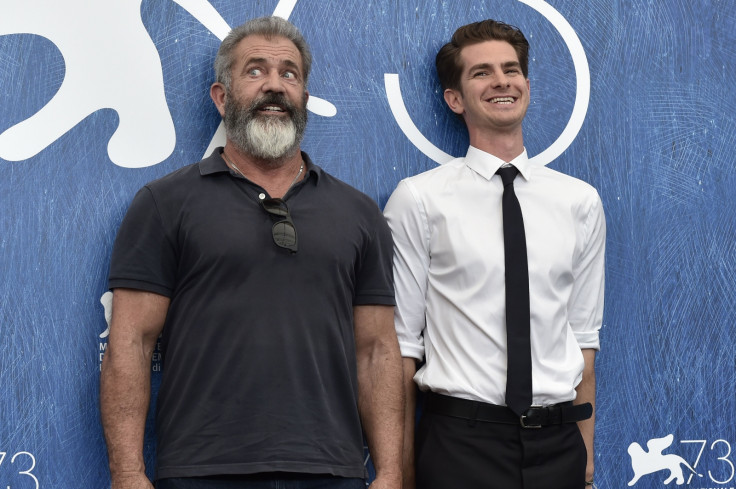 Gibson's Hacksaw Ridge tells the story of World War II hero Desmond T Doss, which received a 10-minute standing ovation at the festival. The subject of the Ben Affleck and Henry Cavill-starring DC film came up when The Passion Of The Christ filmmaker was discussing budget projects. "If you're spending outrageous amounts of money, $180 million or more, I don't know how you make it back after the tax man gets you, and after you give half to the exhibitors. What did they spend on Batman V Superman that they're admitting to?" Gibson asked the interviewer.
"I look at them and scratch my head. I'm really baffled by it. I think there's a lot of waste, but maybe if I did one of those things with the green screens I'd find out different. I don't know," the 60-year-old added. "Maybe they do cost that much. I don't know. It seems to me that you could do it for less."
Gibson returned to the director's chair after a gap of 10 years with his new film which stars Andrew Garfield, Vince Vaughn, Sam Worthington and Teresa Palmer. "I couldn't have been more pleased with the overwhelming response at the world premiere in Venice. Being able to share it with the cast made it extra special, as these things are a collaborative effort and every single person in the cast and crew contributed to that standing ovation," the Braveheart actor mentioned.
"I don't make films for the elite, so having that large audience in that theater, react the way they did, was gratifying to say the least. So happy for our producer Bill Mechanic, as he's been riding this bronco for 13 years," he added.