Melania Trump's hometown Sevnica in Slovenia is cashing in on her move to the White House, with a range of products named after the soon-to-be First Lady. Businesses in the town of Sevnica, about 60 miles from the capital Ljubljana, are trying to encourage tourists to visit by suggesting links to Mrs Trump.
A local pizzeria created a white and gold cake named the Melania and a burger called Trump, notable for its spicy pepperoni. However, after a warning from a lawyer representing Melania Trump, who said that using Melania's name and photo without her consent is not allowed, the burger's name was changed to the Presidential Burger. The cakes are sticking with the label for now on the grounds that they only use her first name.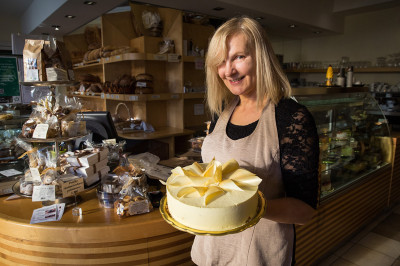 Lawyer Natasa Pirc Musar's office issued a statement saying that the names Trump or Melania Trump are protected trademarks. "Using a photograph for commercial purposes is not allowed without a consent of the person on the photo," Musar said. This means that the jars of locally-made honey with Melania's picture are also in breach of copyright – but White House slippers are fine.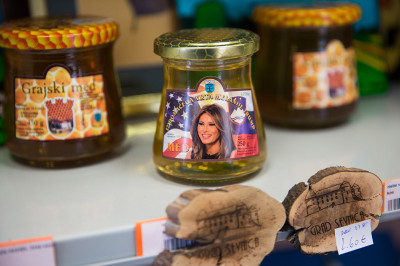 The legal intervention may have dampened immediate hopes in this town of 4,500 people that it can benefit from its link to international celebrity and political power, although some remain optimistic that it will in due course. Sevnica lies on the banks of the River Sava amid forest-covered hills. Local products include honey, wine and, fittingly, shoes and lingerie.
At a roundabout leading into Sevnica, a local newspaper has put up a giant poster featuring Melania Trump's picture and the greeting: "Welcome to the hometown of the First Lady of the USA".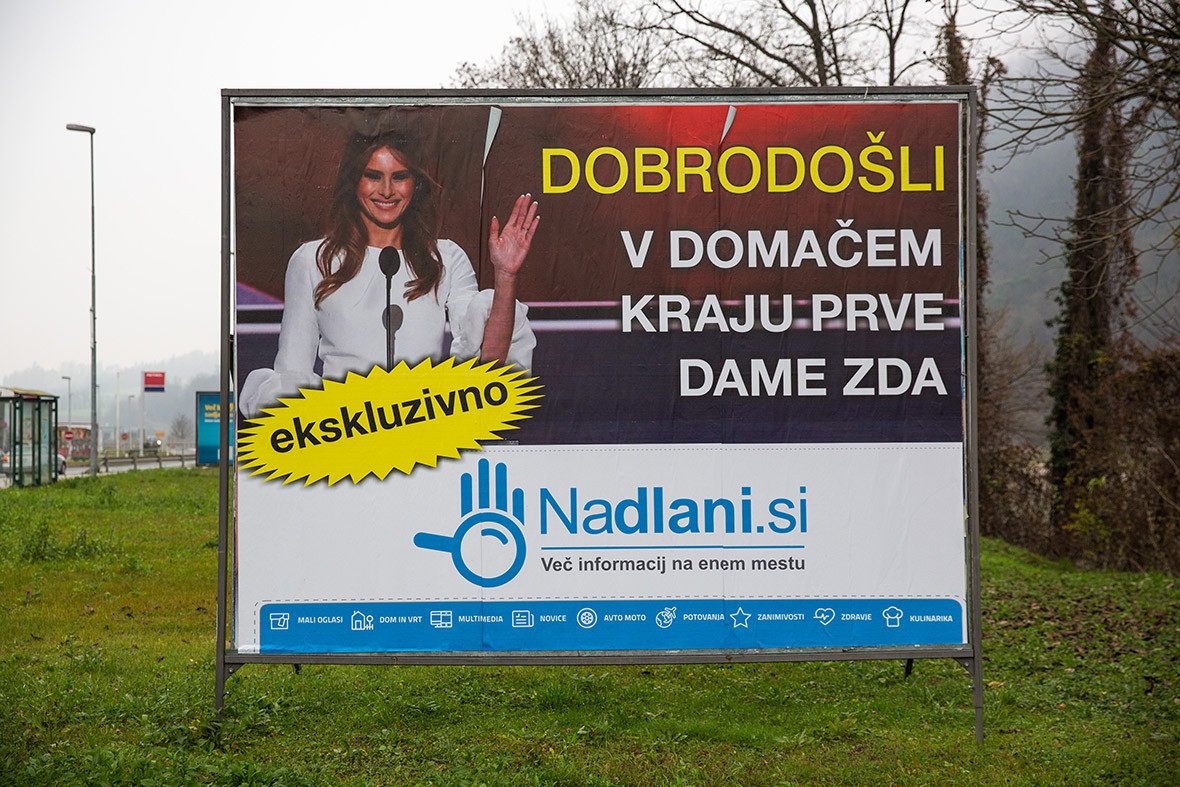 Mojca Pernovsek, head of local tourism bureau KSTM, told Reuters the number of visitors may have gone up by about 5% to 10% in 2016, but she expects more will come from next spring, when a new tourist season starts. "Sevnica gained recognition and I believe sooner or later this will show in economic growth, in higher number of guests in local restaurants, purchases of local products and souvenirs," Pernovsek said.
However, the bureau has no plans to sell tours that would show visitors Melania's former home. "We are offering tours of the city, which has a lot to show, starting with the castle, but we would not use Melania's name without her consent," Pernovsek said.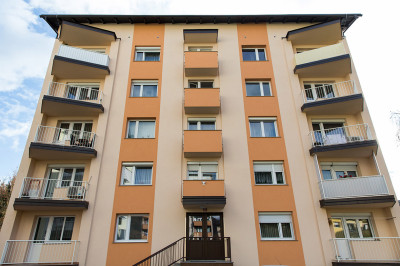 Any dedicated Melania fans are still able to track down some delights. When Reuters visited the town, the Julija coffee shop was selling a cake carrying Melania's name, made of white chocolate and covered with edible gold. In a restaurant in Zavratec, about 13km from Sevnica, tourists could also try a special menu with a trout dish called Melania.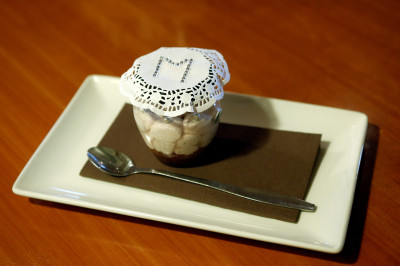 On a hill above Sevnica, a cottage was selling Melania pancakes that include vanilla cream, blueberries and yet more edible golden dust. "I was told that it is not prohibited to use the name Melania since it does not come along with the name Trump," cottage manager Franc Krasovec told Reuters. "So far we did not get many tourists but we expect more when the weather improves."
Melania was born in a hospital in Novo Mesto in 1970, when Slovenia was part of the former Yugoslavia, to car dealer Viktor Knavs and his wife Amalija. She was raised in Sevnica. She started modelling at the age of 16, then pursued a career in Paris and Milan before moving to New York in 1996. She married Trump in a lavish wedding in Florida in 2005 and will become first lady of the United States on 20 January 2017 – only the second to have been born outside the country.
More from IBTimes UK