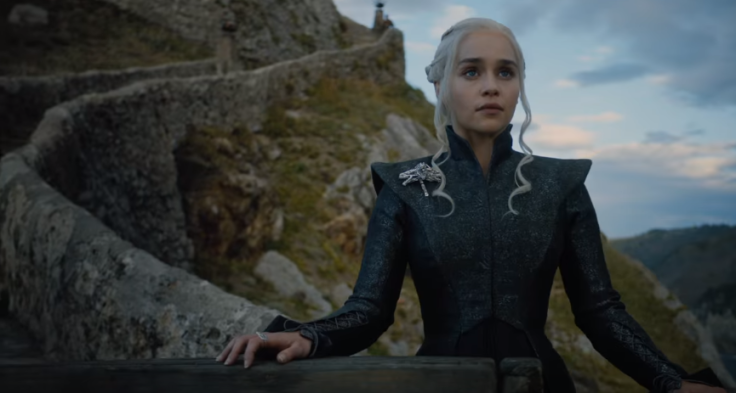 One of the most anticipated events at the San Diego Comic Con was the Game Of Thrones panel and the new trailer that was to be released – and fans were not disappointed.
On the heels of the season seven premiere, cast members John Bradley (Samwell Tarly), Nathalie Emmanuel (Missandei), Liam Cunningham (Ser Davos), Sophie Turner (Sansa Stark), Jacob Anderson (Grey Worm), Conleth Hill (Varys), Alfie Allen (Theon Greyjoy), Gwendoline Christie (Brienne of Tarth) and Isaac Hempstead-Wright (Brandon Stark) took to the stage to answer questions from the media and fans.
As a special treat the panel was moderated by none other than Kristian Nairn, the actor who played Hodor till the finale of season 6 when he was killed off.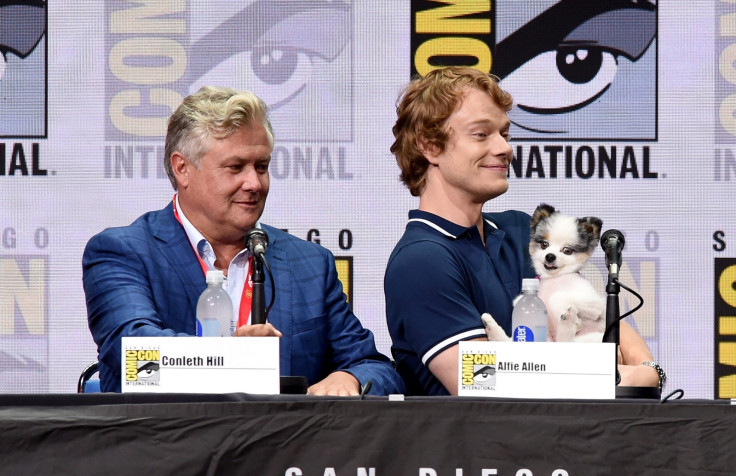 In typical GoT form, none of the actors gave away much about the show's upcoming episodes and story line, but Alfie Allen managed to entertain with his little dog Abby who made a guest appearance at the event and was extremely well-behaved during the QnA.
While fans may have been a little disappointed at the cast's ability to talk much without saying anything, the new trailer released at the event gave them enough to look forward to. More than the action in the clips, it was the dialogue that gave away enough tidbits.
Daenerys Targaryen is back at Dragonstone, her family home, and is ready to take on the armies of Westeros and reclaim the Iron Throne. "I was born to rule the Seven Kingdoms and I will," she says at one point. Her role is expected to be an important one in the storyline of season 7 and we can see that even the Northerners are considering calling for her help to fight the White Walkers with her dragon fire.
Melisandre too has seen a special fate for the Mother of Dragons. "I believe you have a role to play," she councils her. "As does another."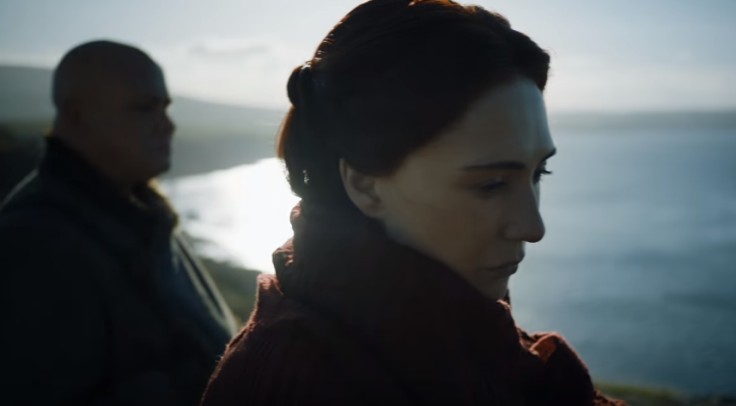 But not everyone is keen on Daenerys throwing her chips in the Game Of Thrones. Cersei continues to gather allegiances to the crown and warns Randyll Tarly (Sam's father) that "the Mad King's daughter will destroy the realm".
While war seems imminent on all sides, Petyr Baelish is still trying to worm his way into Sansa's mind. "Everyone is your enemy. Everyone is your friend," he warns. "Every possible series of events is happening all at once."
Are we scrounging around for crumbs as we satiate our hunger on every tiny aspect of the trailer? Sure... but that is only till season 7's episode 2: Stormborn airs on HBO on 23 July at 9pm ET.