Israel came to a standstill as it observed two minutes of silence to remember fallen soldiers and victims of terror as the country marked Memorial Day, one of the most sombre days on the Israeli calendar. At 11am a siren rang out and Israelis stopped what they were doing and stood still. Motorists pulled over on the sides of the roads and stood next to their vehicles.
Prime Minister Benjamin Netanyahu, President Reuven Rivlin and Israel's military chiefs led the main Memorial Day service at Mount Herzl cemetery in Jerusalem. Netanyahu laid a wreath and addressed families of the recently fallen. The Defence Ministry said that 23,447 people had "fallen in defence of Israel since 1860".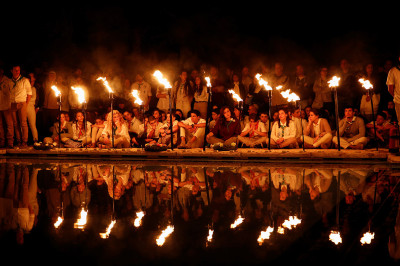 The solemn atmosphere will end abruptly at sundown, when Independence Day celebrations start.