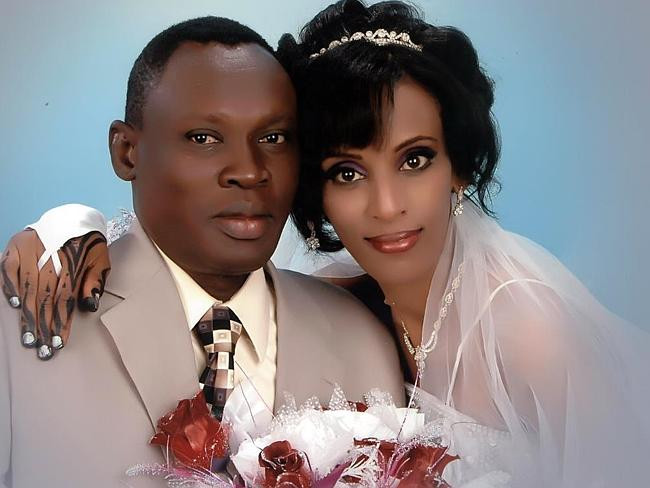 The husband of an eight-months pregnant Sudanese woman sentenced to death by hanging for apostasy has appealed to save her life, according to Reuters.
Meriam Yahia Ibrahim Ishag, a 27-year-old doctor pregnant with her second child, was convicted under the Islamic sharia law for marrying a Christian man and renouncing Islam.
She was also sentenced to 100 lashes after being convicted of adultery, as her marriage was deemed invalid.
Her husband Daniel Wani, a Sudanese man with US citizenship who lives in New Hampshire, is now in Sudan trying to help his wife.
"I was considered innocent and the marriage revoked — the revoking of this marriage means that my son is no longer my son and the one coming is not my son too, so this innocence means nothing and I will appeal for myself and I will appeal for my wife," he said.
"Martin [my son] and my wife, they are all in prison and she is pregnant — she could give birth at any time, from today to 1st of June," Wani continued. "I am afraid that being in prison is dangerous for her so if they would allow me to take her to the hospital that she delivered Martin in — even if it was under the watch of security guards, I would be thankful."
Wani is currently banned from visiting his wife and his son in prison.
Ishag was arrested in August 2013, after her brother opened a case against her and her husband for alleged adultery.
Her brother said that she had been missing for several years and her family was shocked to find out she was married to a Christian, as she had been brought up as a Muslim.
Amnesty International has condemned the sentence.
"Amnesty International believes that Meriam is a prisoner of conscience, convicted solely because of her religious beliefs and identity, and must be released immediately and unconditionally," said Manar Idriss, Amnesty's Sudan researcher.
The UN has also expressed its outrage.
"The imposition and enforcement of the death penalty on pregnant women or recent mothers is inherently cruel and leads to a violation of the absolute prohibition of torture and other cruel, inhuman or degrading treatment or punishment," a UN member said.
Sharia law was enshrined in Sudan in 1983.
The Sudan Criminal Code was amended in 1991 to make apostasy a crime punishable with death.