Scotland Yard has reassured Londoners their city remains safe in the wake of the beheading of Palmira Silva and the first fatal Met Police shooting since the death of Mark Duggan on a day of violence across the capital.
The brutal death of 82-year-old grandmother Silva sent shockwaves across London for its violence and the suspect's attempt to cause further harm to neighbours.
The attack came on a day when firearms officers from the Metropolitan Police Service fatally shot a 40-year-old man who had held a women by knifepoint for almost two hours at an Islington home.
He is the first person to be shot dead by police in England and Wales for two and a half years and the first person in London since Mark Duggan in 2001.
Police were called to the address at Shepperton Road at 11.19pm to reports a man had broken in. But after a police negotiator failed to persuade the man to release the woman, who was unharmed in the incident, police shot and killed him at 1am.
He was treated at the scene by the London Ambulance Service but was pronounced dead on route to hospital at 1.20am.
Scotland Yard has now moved to allay fears London is seeing a rise in violent crime.
A spokesperson said: "Over the last 24 hours in London we have seen a number of high profile incidents - and I would like to take this opportunity to say that incidents of this nature are rare and that London continues to be a very safe city.
"These events do demonstrate the challenging nature of the work that our firearms officers - and all our officers - have to perform on a daily basis."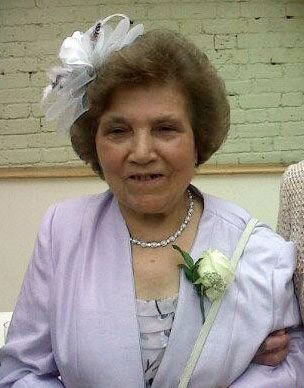 Beheading
A 25-year-old man was arrested on suspicion of murder after Silva's decapitated body was found in the garden of her Edmonton home yesterday afternoon.
The 82-year-old was beheaded in a suspected broad daylight machete assault after witnesses along Nightingale Road reported the suspect attacking cats and striking a car with a knife before allegedly committing the violent crime.
The man had tried to attack other residents along the road before he found Silva and forced police to evacuate nearby houses.
He was eventually arrested by firearms officers after they tasered him. Detectives are not looking for anyone else in connection with the murder and have ruled out terrorism as a motive.
However, reports have claimed the suspect, who has not yet been named, converted to Islam last year.
Day of violence
Police were also called to Green Hill Road, Harrow, at 2.35pm after reports of a man walking down the street holding two large knives.
Borough officers attended the scene, disarmed the man and arrested him on suspicion of possession of offensive weapons. There were no injuries during the incident and a 51-year-old man remains in custody at a North London Police Station.