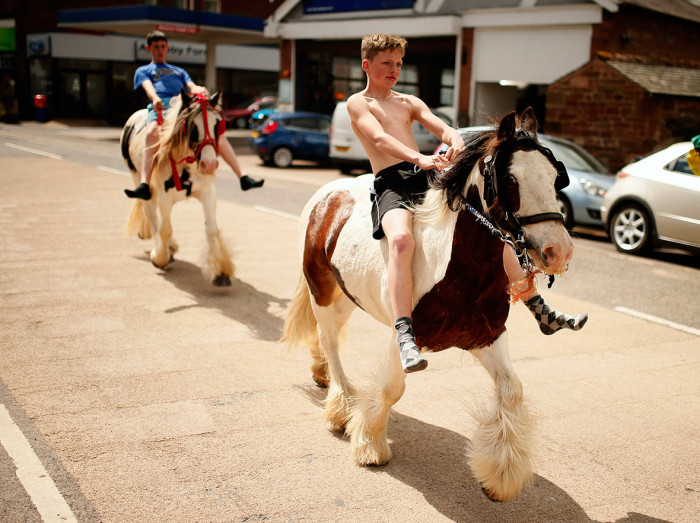 Scotland Yard is conducting an internal investigation after receiving complaints that serving Metropolitan Police officers posted offensive comments about travellers and gypsies on a private Facebook page.
The Yard's Directorate of Professional Standards (DPS) started its investigation in April after a member of the closed "I've met the Met" forum – aimed at serving and former Met officers – contained numerous derogatory comments.
Some of the comments on the page – which has 3,000 members and can only be accessed by invitation - include:
"I never knew a pikey [traveller] could be offended. I thought they were devoid of all normal feelings and thoughts… just my opinion based on many years of dealing with these despicable people."
"Pikey is just a word used by many to refer to the low life gypsies in this world. Using it does not mean that you hate all gypsies. Same applies to the 'n' word, Paki etc etc."
"I f***ing hate Pikeys."
Yvonne MacNamara, chief executive of the Traveller Movement, told The Independent on Sunday: "The fact that they are potentially made by serving and retired police officers gives us no confidence at all in the Metropolitan Police's ability to both police these communities and to attract and protect its own staff who are from gypsy and traveller backgrounds."
In a statement the Met said: "We can confirm that concerns were raised in April 2015 with the DPS regarding comments made by some members of a group on Facebook," it said. "The group administrators have set the privacy settings as 'secret', but we understand it to include former and serving MPS officers among its members.
"DPS is assessing the information to determine whether any serving MPS officer or staff may have committed any acts of misconduct and will also look to see if any criminal offences may have been committed. Should either be disclosed they will be fully investigated."