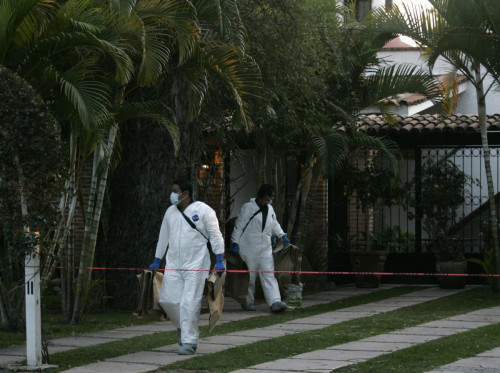 An elderly Canadian couple were brutally murdered by robbers who broke into their home in a Mexican lakeside town to steal a big screen TV, local authorities said.
Edward Kular, 84, and Nina Discombe, 72, were found in a pool of blood in the living room of their house in Ajijic, Jalisco, where, like many other people from the colder Canadian and US states, they were spending the winter.
Local police have arrested a former convict, named Julio Cesar Castillo, and have launched a manhunt for his brother over the killings.
Jalisco state attorney general Luis Najera said that Castillo's brother, a local construction worker, saw Kular and Discombe buying a big-screen TV a few days before the murder.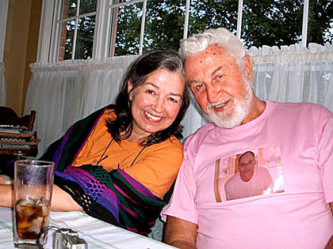 The man, who was known to the couple for he had worked at a nearby house, planned a nigh time burglary with his brother expecting to find Discombe and Kular asleep.
Early in the morning the two Mexican brothers forced their way into the house only to find the two Canadians awake instead.
Fearing they would be recognised, they killed them, Najera said.
"They were in the living room when they arrived. And when the lady sees the brother, he knows the lady [will] tell ... he knows that the lady knows the brother [and] he decides to kill the couple," Najera told the Canadian Press.
Local authorities said Kular was beaten to death with a small statue, while Discombe was stabbed in the stomach with a kitchen knife.
They were found the next morning by a gardener. The house was ransacked and various items including the TV and an SUV were stolen, police said.
Kular, a retired printer and Discombe, a writer, had been dating for a few years, Christine said. Their deaths shocked the expat community in the usually quiet village on the north shore of Lake Chapala.
"We feel this is a very safe community. We get along with our Mexican neighbours. They are as concerned as we are about this," Howard Feldstein of the Lake Chapala Society told CTV Toronto.
Castillo has been charged with murder.