Mexican man with 'world's longest penis' wants to register as disabled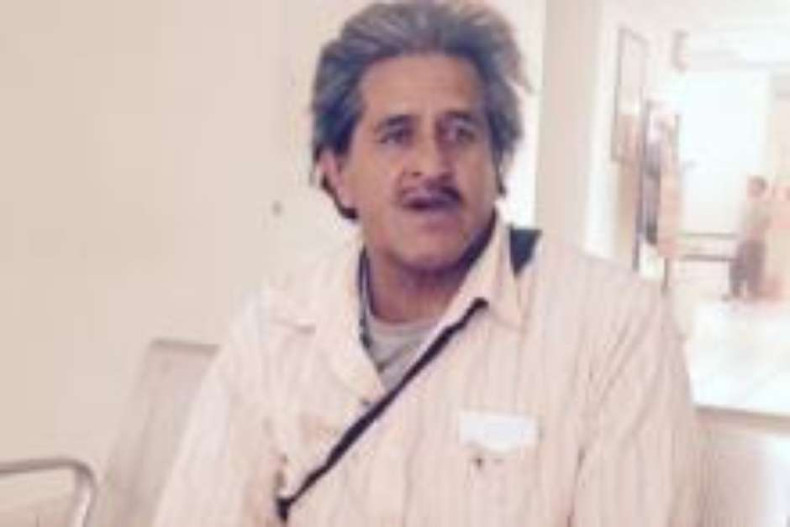 A 52-year-old man who claims to have the world's biggest phallus says women are too frightened to have sexual intercourse with him. Roberto Esquivel Cabrera believes the size of his genitals is a disability, leaving him unable to work. He wants to register as disabled because he claims his enormous penis gets in the way and he cannot function in a full-time job.
He has contacted health services to support his claim that he is disabled. He said: "Look where it is, it goes far below the knees.
"I cannot do anything, I cannot work, and I am a disabled so I want authorities to declare me as a disabled person and give me support."
He wants his 18.9 inch member, which he claims is an impediment that leaves him shunned by women, to be documented by the record books books: "I want to go to the Guinness to get recognition," he said.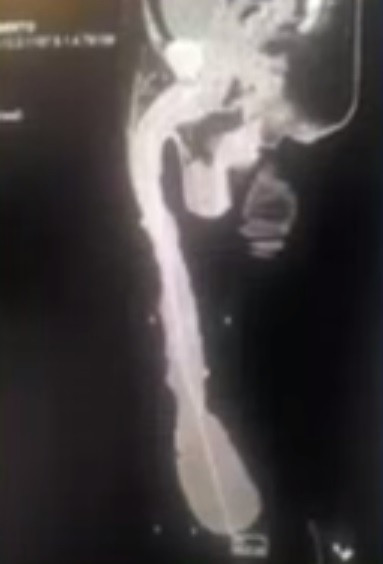 X-ray of Roberto Esquivel Cabrera
YouTube
Cabrera had a medical examination and an X-ray of his phallus to prove his claims. Doctors at a medical institution in Saltillo, in the north-eastern Mexican state of Coahuila, have confirmed that "according to the scan" in 3D, it is genuine, according to a Mirror report.
However, a doctor who examined him said the main part of his penis was just over six inches long and the rest was extra skin. Medical experts suggest Cabrera could be able to make his penis smaller by having a shaft reduction operation.
The 52-year-old was deported from the United States to Saltillo in 2011 and lives alone, surviving on social assistance and scavenging for food. Cabrera's story and struggle for help is to be published in a book called El Sordido Pudor (Sordid Shyness), by a local Mexican newspaper.
Previously, the claim for the longest penis in the world belonged to an American Johan Falcon whose manhood measured 13.38 inches. The 41-year-old caused a media sensation when the huge bulge in his trousers caused a security alert at San Francisco airport.
He told TV show This Morning: "I was amused. What was the worst that was going to happen? Would I have to pull it out for them?
"I have been doing that all my life. It was more annoying that I had a two hour delay."