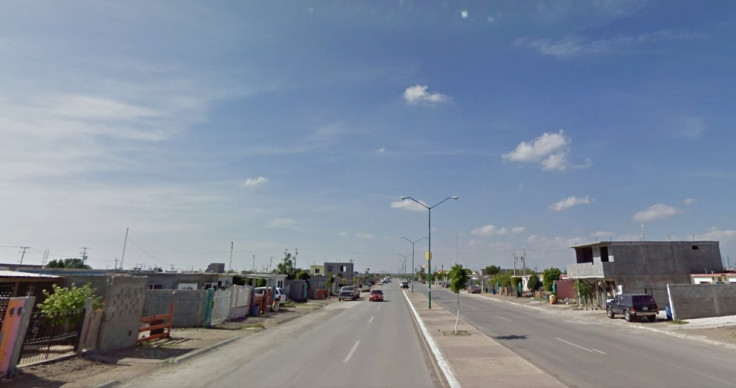 A horrific video of an alleged Mexican rapist being kicked to death by a furious vigilante mob as he lays motionless in the street has surfaced online. The shocking video was captured by members of the gang then published on YouTube.
The footage shows several men persistently kicking the man in the head as he lay on the ground. The man, believed to be in his 40s, was suspected of abduction and then abusing a four-year-old girl in Nuevo Laredo, in the Mexican state of Tamaulipas which borders the US.
As the man was kicked violently in the head whilst remaining still on the tarmac of a car park a crowd of men, woman and children look on.
The relentless attack sees people surround the dying man as blood pours from his face with bystanders doing nothing to stop the brutal violence taking place. The attackers then posted footage of the killing to YouTube where the video was met with scorn from some users denouncing vigilante justice.
The deceased was accused of abducting the child at around 11pm on the night as she rode on her bicycle to order a hamburger in the Los Colorines area of the city. Reports suggest that her brother raised the alarm that she was missing, and that someone had abducted her.
As her parents rushed to get help from neighbours to start searching for their child at around midnight the father was told that his daughter had been found. Her father gave a statement to the District Attorney's Office that said that when the girl was discovered, she was bleeding and appeared to have been raped.
The father claims that when he arrived to confront the suspect the angry mob began savagely beating the suspect, said the El Mañana newspaper. An ambulance eventually arrived but too late to save the man's life.
The newspaper said that Mexican authorities have not stated whether they believe the man committed the sexual assault or not. The Attorney General's Office added that they will be analysing the video posted online to identify anyone who may have helped in killing the man.