Mexican police arrest gangster 'responsible for kidnapping son of cartel chief El Chapo Guzman'
Alfredo Beltran Guzman was arrested in possession of guns, a grenade and drugs.
Mexican law enforcement officials arrested the son of a drugs cartel chief on suspicion of narcotics trafficking, kidnapping and murder.
Federal security services said in a statement the man was arrested on Friday in the western state of Jalisco with four associates.
He was subsequently named as Alfredo Beltran Guzman, son of former leader of the Beltran Leyva cartel Alfredo Beltran Leyva, who in February pleaded guilty to drug trafficking charges in Washington, Associated Press reported.
The Beltran-Levya cartel began as a branch of the Sinaloa cartel, but split from it after the arrest of Alfredo Beltran Levya in 2008.
Beltran Guzman is also the nephew of Sinaloa cartel boss Joaquin 'El Chapo' Guzman, who faces extradition to the US on multiple drugs trafficking charges.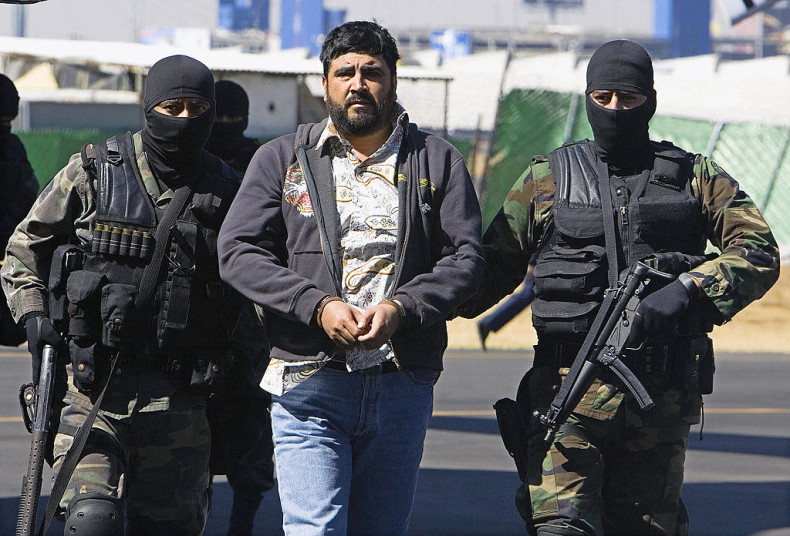 Beltran Guzman was arrested by army and navy officials without a shot being fired in Zapopan, Jalisco, Mexico on Friday. Guns, a grenade and drugs were seized in the raid.
According to the police statement, Beltran Guzman was wanted on suspicion of involvement in several kidnappings, including that of Guzman's youngest son in August.
Jesus Alfredo Guzman was released after a week in captivity.
Prosecutors also believe that Beltran Guzman may be responsible for several attacks in El Chapo Guzman's home town of La Tuna, Sinaloa, including one on the high security compound where the cartel leader's mother lives.
Pursued by the Sinaloa cartel and law enforcement, Beltran Guzman relocated to Guadalajara where he formed ties with the local crime gangs, believed to include the Jalisco New Generation cartel, said police.
There has been a surge in violence in Sinaloa in recent months, as rival factions battle for control of El Chapo's drugs empire.