A drugs trafficker with links to cartel chief Joaquin 'El Chapo' Guzman has been sentenced to 27 years in prison for conspiring to smuggle drugs into the US.
Manuel Fernandez-Navarro, 48, was involved in the trafficking operations of the notorious Sinaloa Cartel, regarded by many as the most powerful criminal syndicate in the western hemisphere, as well as the rival Beltran-Leyva organisation.
He helped the cartels move drugs from South America to Mexico by private aircraft, submarines, container ships, speed boats and fishing vessels before transporting them to the US to be stashed in safe houses in California, according to the charges.
From there, they were transported to US cities including Chicago.
Fernandez-Navarro is one of 20 senior members of the cartels to be indicted by Chicago courts in recent months, including Guzman.
He has been in custody in Mexico since 2010, and last year pleaded guilty to one drugs conspiracy count. In his plea declaration, he admitted conspiring with twin brothers from Chicago to distribute cocaine in 2008. The twins, Pedro and Margarito Flores, are both serving 14 years in prison.
Evidence from a recording made by the twins in which Guzman discussed drugs shipments could be used to prosecute the drugs chief, who is awaiting the result of a US extradition request, reports the Chicago Tribune.
The sentence comes amid a series of arrests of high profile Sinaloa Cartel figures.
A man identified only as Vicente Rufino N was arrested along with his bodyguard, identified as Fermín N, in the city of Acapulco in Guerrero state on Saturday (26 November).
Police seized a rifle, two pistols, cocaine and methamphetamine in the operation.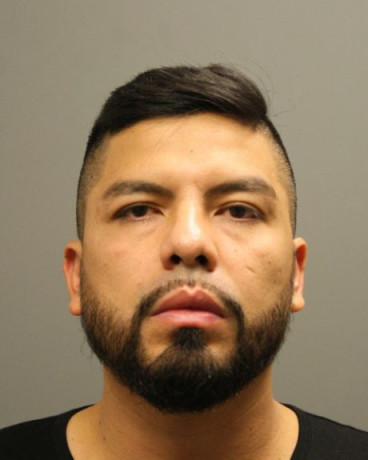 Vicente Rufino N and Fermín N are accused of killing police, at least one politician, and of trafficking drugs and weapons, Mexican police said Tuesday.
On Wednesday, a Sinaloa Cartel lieutenant was arrested in Nebraska after four years on the run.
The Seward County sheriff's office says 39-year-old Jesus Ramon Buena-Peregina was arrested on Wednesday (31 November) during a traffic stop about 70 miles south-west of Omaha.
He was convicted of dealing 20kg of cocaine after being deported for prior felonies, according to a police statement.
Officers said they found a fake passport and IDs on Buena-Peregina, who was taken into custody along with the vehicle's driver, Vanessa E Lopez-Pena, 27.
Both remain in police custody.