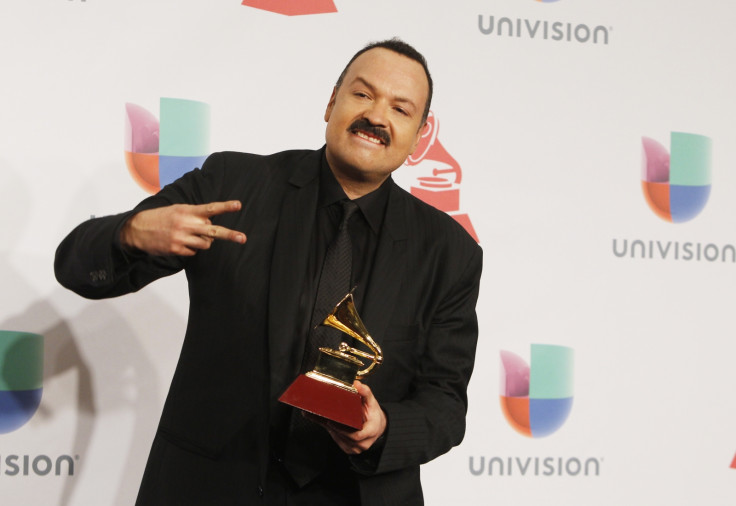 Officials in the US have arrested Mexican singer Pepe Aguilar's son in California on charges of people smuggling.
According to US customs officials, Jose Emiliano Aguilar was held by federal agents when he was trying to smuggle four illegal Chinese migrants to the country. The 24-year-old was arrested earlier in March, but details including Jose's involvement, emerged on Friday (31 March).
According to reports, Jose – who is a US citizen – was held at the border in San Diego when he was trying to cross into the US with a female companion. However, a sniffer dog present at the scene alerted federal agents about something unusual in Jose's car. When searched, the agents found four men in the boot of his car.
All four were Chinese citizens with no legal documents to enter the US. However, after initial interrogation, they admitted that they had paid Jose $3,000 to $60,000 (£2,390 to £47,830) to be smuggled into the country.
Two of them said they were heading to Los Angeles, while other two were going to New York City, a CBS Los Angeles report said.
Meanwhile, Jose was granted bail on $15,000 bond while awaiting his arraignment. However, the four Chinese men were placed under an immigration hold while awaiting deportation procedures.
Jose's father, Pepe Aguilar, is one of the most popular singers of Mexico, who has won four Grammy awards and four Latin Grammy awards.
The lawyer representing Jose, Jeremy Warren, said in a statement: "We understand the interest in our client Jose Aguilar because of his father's musical career. However, this case has nothing to do with Pepe Aguilar. Jose Aguilar is young man who will address this matter in court, and not in the press.
"We understand that Pepe Aguilar will provide a statement shortly. In the meantime, we ask that you respect the family's privacy."