Protesters smashed up shops and clashed with riot police in Mexico City on the second anniversary of Enrique Pena Nieto's presidency, amid rising tensions over the abduction and apparent massacre of 43 trainee teachers.
Brandishing bats and fire bombs, masked protesters attacked banks and restaurants along the capital's Reforma Avenue where thousands had gathered to demand an end to impunity and justice for the missing students.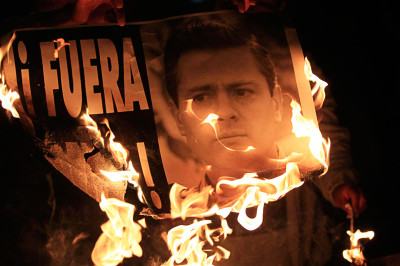 Riot police were deployed to restore law and order, but authorities struggled to control the unruly crowd.
Similar protests were held in cities around Mexico, such as Acapulco and Chilpancingo.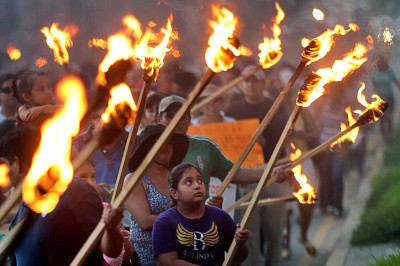 The disappearance of the students has been the toughest challenge yet to face Pena Nieto. Earlier this month he vowed to introduce constitutional reforms to simplify Mexico's chaotic police structure and stop collusion between officials and drug gangs.
Pena Nieto took office two years ago vowing to restore order in Mexico, where about 100,000 people have died in violence linked to organised crime since 2007.
His two-year anniversary in office comes as his approval rating tumbles to just 39%, the lowest approval rating of a president recorded since 1996 when then President Ernesto Zedillo was struggling to contain a financial and economic crisis.
Feeding unpopularity is a scandal over a $3.75bn high-speed train contract. The government abruptly revoked the single-bid deal shortly before disclosures that the first lady was acquiring a luxury home owned by a company in the bidding consortium.