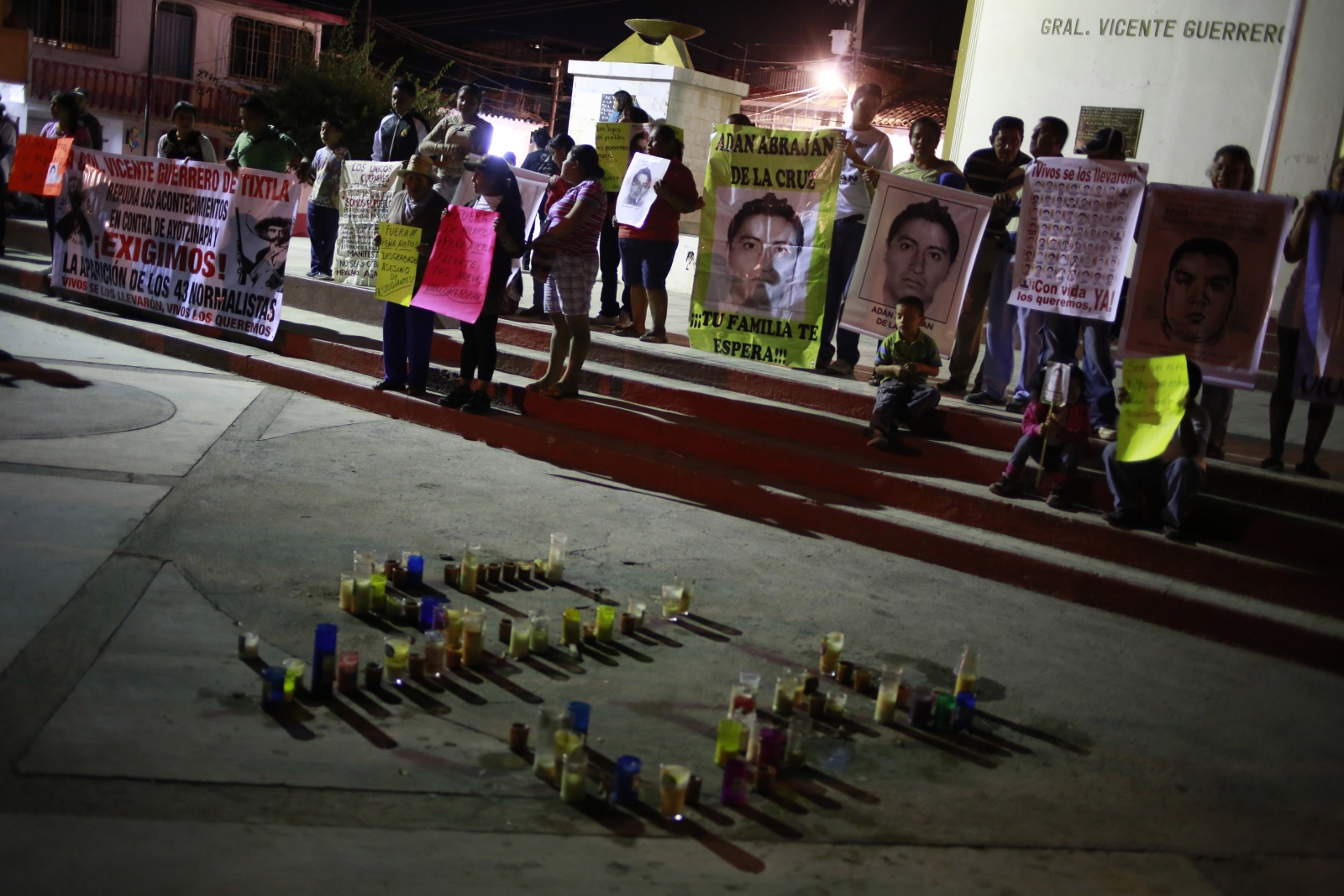 Friends and relatives paid tribute to the first of 43 missing Mexican students to be confirmed dead by authorities. The missing students were allegedly kidnapped and killed, with their bodies incinerated by drug gangs.
Mexican Attorney General Jesus Murillo Karam said that forensics tests confirmed that a piece of bone found near a garbage dump in Cocula, Guerrero state, matched the DNA of Alexander Mora Venancio, 19.
Following the announcement, neighbours, friends and classmates of the aspiring physical education teacher went to pay their respects to his father, at his house in a small agricultural community in the Costa Chica region of Guerrero.
"They took my son's dream," Ezequiel Mora, 63, said.
His son was among 43 trainee teachers that disappeared in September.
"He was a classmate who was very strong, very persevering in whatever he had as a goal," student leader Omar Garcia said of Mora. "It's a big loss."
Authorities alleged the students were held by corrupt officials during a demonstration in the town of Iguala and then handed over to the local crime syndicate, the Guerreros Unidos.
They were then killed and their bodies burned on a pyre for 14 hours making it almost impossible for authorities to identify the remains, prosecutors said.
The case triggered massive protests across Mexico, with President Pena Nieto facing growing pressure to tackle corruption and end impunity for security forces.
The attorney general said 80 arrests have been made in relation to the case so far, including 44 police officers from Iguala and Cocula.
Iguala's former Mayor Jose Luis Abarca, who is suspected of ordering the massacre, has also been held.