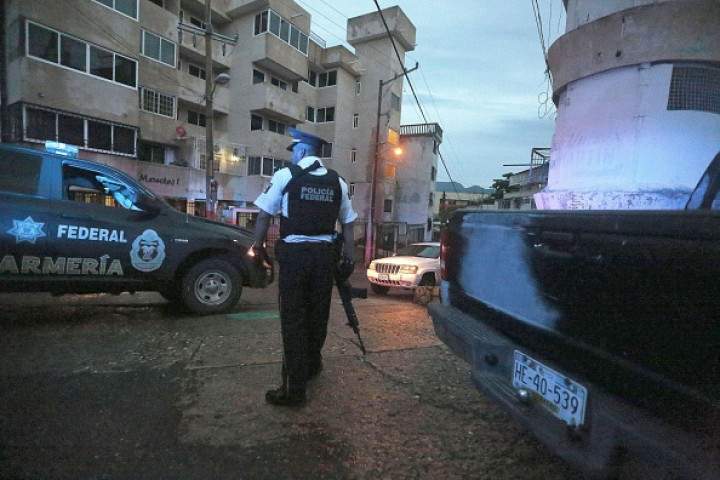 Mexican authorities arrested three men, and are searching for two more, gang members who are accused of robbing and murdering two Australian surfers on a highway in Sinaloa, Mexico. The accused men have reportedly confessed to killing the two tourists when they fought back during an attempted robbery.
"The three men have been arrested on low-level drugs dealing and weapons charges, but homicide charges are expected to be filed against them soon. At this point it seems this is just a gang of five people who committed highway robberies. They don't have links to drug cartels," said Sinaloa state prosecutor Marco Antonio Higuera to Associated Press. Sinaloa is infamous for illegal drug cartel activity and drug gangs.
Dean Lucas and Adam Coleman, both 33 from Golden Bay in Perth, were last seen surfing in Mexico on 20 November. A day later a burnt van was found with two unidentified bodies on the route from Mexico city to Edmonton, Alberta at Sinaloa. On tracking the van's details, it was found to be registered to Coleman.
An investigation revealed the Canadian registered van was used by the two friends to travel from Canada to Mexico. Although forensic experts are yet to carry out DNA tests to confirm the identity of the two charred bodies, the police are certain it was Lucas and Coleman in the van.
While their families expressed pain in not knowing what fate they had met, they also expressed gratitude for the support they had received back home and overseas. More than $60,000 was raised on the crowdfunding website GoFundMe to help the men's parents travel to Mexico and arrange their children's funerals.
"Both families were grateful a strong bond was being forged by the many people who knew Dean and Adam. If any positives can be drawn from these sad events, it is that the vast amount of people drawn to the characters of both in their lifetime and are now sharing a common bond," a family friend of the two Gareth Taylor told Sydney Herald.