Demonstrators set fire to the local legislature building in the capital of the southwestern state of Guerrero in protests over the apparent massacre of 43 students by corrupt police and drug gang members.
In Guerrero's capital of Chilpancingo, members of a teachers union set fire to the session hall in the state assembly building while also torching several cars outside.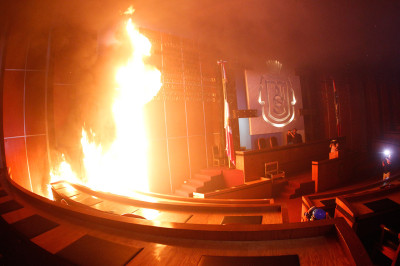 In neighbouring Michoacan state, which has also been a focal point of drug gang violence, students blocked the main entrance to the state capital's airport.
Another group of demonstrators broke windows, furniture and computers at local Institutional Revolutionary Party (PRI) offices in the capital of Morelia.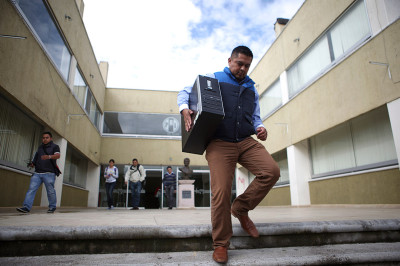 Anger has intensified in Mexico since Attorney General Jesus Murillo Karam said last week that evidence suggests 43 missing trainee teachers were murdered by gangsters, incinerated in a bonfire at a garbage dump and their ashes thrown in a river.
Authorities have yet to confirm that any human remains found during the search for the youths belong to the students, and officially they are still missing.
Investigators say Iguala Mayor Jose Luis Abarca and his wife, Maria de los Angeles Pineda Villa, ordered police to confront the students, who had gone to Iguala to raise money and had commandeered passenger buses for their use. The couple reportedly feared the students would disrupt an event being led by the wife.
Iguala police fired on the students in two incidents, killing six people. Officers then allegedly turned over 43 arrested students to a local drug gang. Murillo Karam said members of the gang confessed to killing the students before burning their bodies and tossing the ashes and bone fragments into a river.
At least 74 people have been arrested, including Abarca and his wife, who were found hiding in a dilapidated home in a rough section of Mexico City.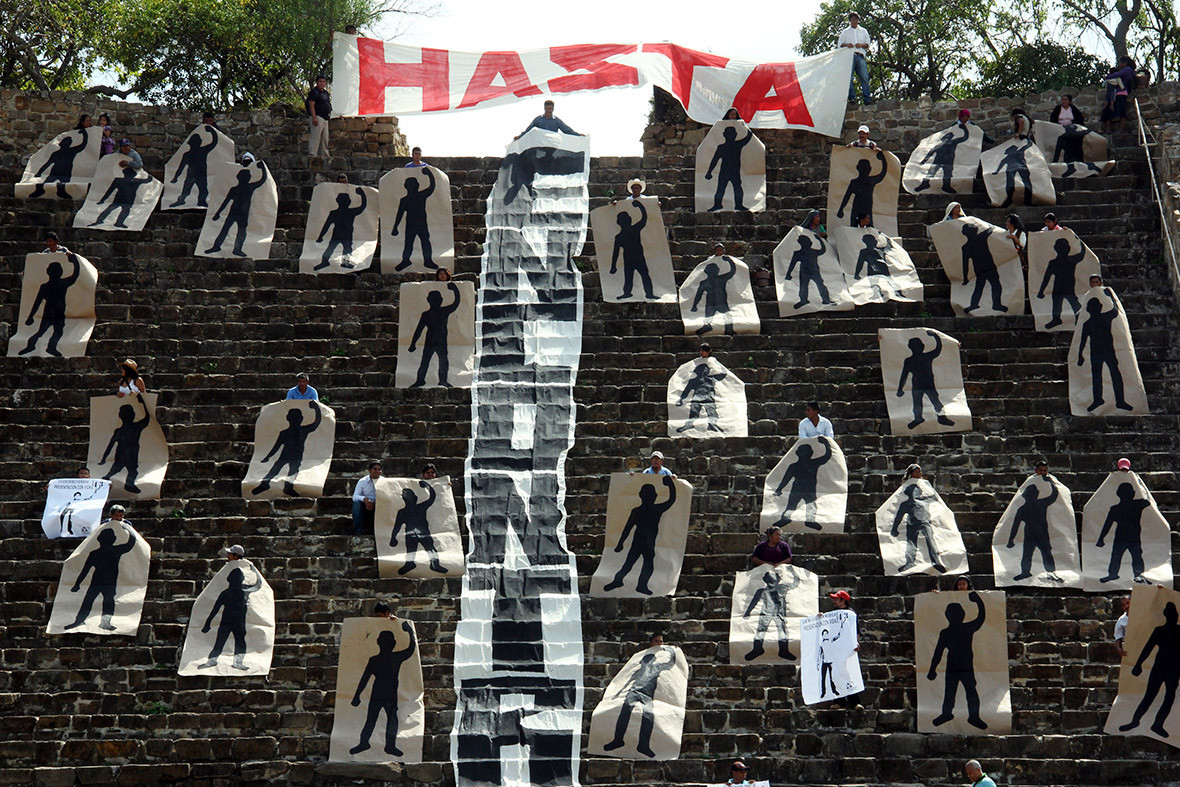 The protests have led to mass cancellations this week in the hotels of Acapulco, the famous beach resort, ahead of a long holiday weekend.
Acapulco hotel occupancy rates are currently at 20%, well short of the 85% expected for this long weekend when Mexicans flock to the beaches.
As recently as three years ago, 180 cruise ships docked in the city. So far in 2014, just five have made port calls, according to statistics from local business people.