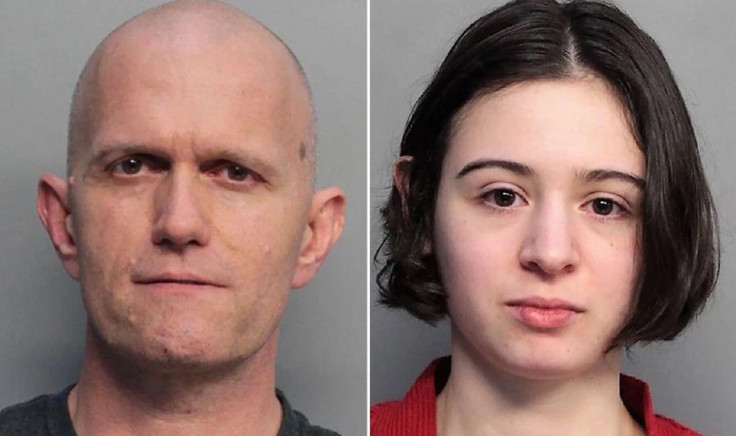 A Florida foreign-exchange host who allegedly to have molested his wife's younger sister is believed to have killed himself days after being released from jail.
Dale Leary, was found dead at his home in Cutler Bay, Miami, whilst awaiting trial for allegations of a range of sexual assaults against his second wife's little sister, from the age of 14.
Police attended the home of the 50-year-old on Tuesday (4 July) where he was found inside a car along with a woman believed to be his first wife, Claudia Leary.
The Miami Herald reported that a hose was found nearby the vehicle although she was alive after being rushed to Jackson South Hospital.
Police did not officially identify the pair and they have not explicitly described the incident as a double suicide attempt.
It is understood that a family friend had called 911 after discovering Leary, a tech and advertising consultant, alongside his former wife, who had also served as a foreign exchange host with him.
Leary and his second wife, Marta San Jose, 21, faced shocking charges of including lewd and lascivious behaviour on a child younger than 16, sexual performance with a child and contributing to the delinquency of a child after being arrested last month.
San Jose was actually a former foreign-exchange student of theirs from Spain whom he married days after she turned 18 after divorcing Claudia in 2014.
Detectives from the Miami-Dade Police Department believe that San Jose and Dale Leary enticed her sister to Miami before manipulating her into participating in sex acts and pornographic photo shoots.
According to arrest affidavits filed against the pair, San Jose manipulated her sister to believe she had been molested by her parents and to let Leary perform a vaginal examination.
San Jose, who remains in jail, also allegedly convinced the 14-year-old to allow her husband to perform sex acts on her as therapy.
Claudia, a school administrator, is believed to have stayed in contact with her former husband, with police now analysing if she may have been involved in the alleged crimes.
The Miami Herald reported that Dale Leary had a 1985 conviction for a sex assault in Miami.