Fidel Lopez, 26, who brutally killed his girlfriend after she mistakenly called out her former husband's name during sex has been jailed for life without parole.
He had reportedly disemboweled his girlfriend Maria Nemeth, 31, at their apartment in Sunrise, Miami, in September 2015, and also sexually abused the body.
Lopez pleaded guilty in July to killing Nemeth and to sexual battery charges to prevent a death penalty. He also apologised to the victim's family members who were present at the Miami court during the sentencing hearing on Thursday (3 August).
Prosecutors had reportedly insisted on a death penalty, considering the brutal way he killed his girlfriend. He first killed her, then cut her open and pulled out her intestines. He then sexually molested her by inserting a beer bottle and a hair straightener into her vagina, the Daily Mail reported.
Lopez confessed to police that he killed her because he was enraged after his girlfriend called out her ex-husband's name during a sex session. However, initially he had told police that Nemeth felt sick while they were having rough sex, so went to the bathroom, puked and then passed out there.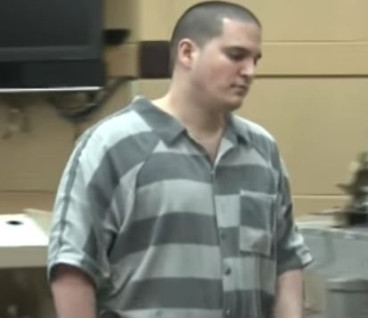 He himself had called 911 after killing his girlfriend and was reportedly found crying beside her body when police arrived.
"I ask for forgiveness. I hope they can find it and I hope that one day they can forgive me," he was quoted by CBS News as saying in the court.
His mother also apologised to the girlfriend's family, saying: "We'd like to apologise. In the whole sense of the word, we are sorry. Everything that has happened to them has happened to us as well."
"It would be very difficult to express it in a few lines," Nemeth's uncle Juan Cavezudo told the court while giving his statement. "She was and will continue to be a model of affection, effort, perseverance and love of humanity."