Police are investigating after an unarmed black carer for an autistic man was shot by an officer despite footage showing him lying on the ground with his hands in the air.
Charles Kinsey was trying to take his 23-year-old patient back to a mental health centre in North Miami when he was surrounded by armed police who had been called to reports of a man with a gun threatening to shoot himself.
A video taken by a bystander showed Kinsey pleading with officers from North Miami Police not to shoot as he lay down and told his patient sitting next to him to be still.
The 47-year-old is heard shouting: "All he has is a toy truck. A toy truck. I am a behaviour therapist at a group home."
He also tells his patient to lie down, saying: "Rinaldo, please be still, Rinaldo. Sit down Rinaldo. Lay on your stomach."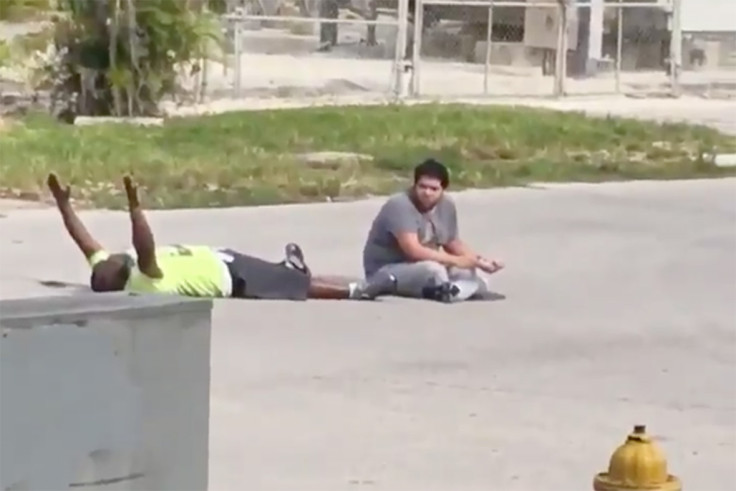 Moments later Kinsey says he was shot in the leg by one of the officers despite still keeping his hands in the air.
"I'm going to the ground just like this here with my hands up, and I'm laying down here just like this," he told WSVN-TV from his hospital bed. "I tell them again, 'Sir, there's no need for a firearm. I'm unarmed. He's an autistic guy, he had a toy truck in his hand'.
"When he shot me it was so surprising, it was like a mosquito bite. I said, 'Sir, why did you shoot me?' And his answer was, 'I don't know.'"
A second video shows police detain the pair, with Kinsey claiming he was handcuffed and left bleeding from his gunshot wound.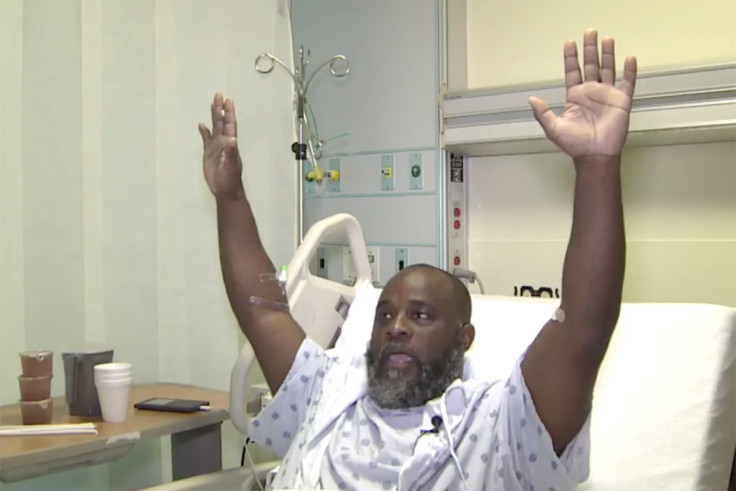 North Miami Police says the incident occurred on Monday (18 July) after officers were called to reports of an armed man threatening to kill himself at the junction of Northeast 127th Street and 14th Avenue.
They instead found Kinsey speaking with his autistic patient who had wandered off from a mental health centre and was sitting down in the middle of the road to play with a toy truck.
A statement issued on Wednesday by North Miami Police confirmed an officer had fired on Kinsey, striking him in the leg: "Arriving officers attempted to negotiate with two men on the scene, one of whom was later identified as suffering from autism. The other man was later identified as an employee of an Assisted Living Facility (ALF). At some point during the on-scene negotiation, one of the responding officers discharged his weapon, striking the employee of the ALF."
North Miami Police said an investigation into the incident has been turned over to the Miami-Dade State Attorney's Office, and urged any witnesses to come forward. There was no indication of any weapon being found. The officer who fired on Kinsey, whose ethnicity or name has not been released, has been placed on administrative leave, as is standard departmental policy.
The North Miami Police Department is the latest law enforcement agency under investigation for the shooting of an unarmed black man. Kinsey, whose injuries are not life-threatening, is a member of the Circle of Brotherhood which does good deeds for the community. The group have demanded answers from the police.
"We found out bits and pieces and we're still finding things out," said member Lyle Muhammad. "So we'd just like to go see him."