Professional skier Matilda Rapaport has died at the age of 30 following injuries sustained when she was caught in an avalanche during the filming of promotional material for upcoming Ubisoft winter sports game Steep.
The Swedish extreme sports star posted a video on 14 July with the hashtag '#STEEPGame' from Farrellones, a village and ski resort in Chile, where she had been staying. It was only hours later that a major snowstorm caused the fatal avalanche to occur - its descent quickly engulfing the skier.
Rapaport subsequently died in hospital having suffered oxygen deprivation and brain damage.
In a statement released to GameSpot, Ubisoft said: "Matilda's courage, passion, and desire to share the sport she loved with the world served as an inspiration for other athletes and for us all. This tragic accident has deeply touched us. Our hearts and prayers go out to her husband and her wider family at this difficult time."
A spokesperson for her sponsor Red Bull said: "Matilda was an extraordinary athlete, traveling the world to find her passion, ride steep terrain and share her bright smile."
Rapaport had been a regular star of freeski films and a contributor to the international Women's Health magazine. She also appeared on the cover of an issue of winter sports magazine Powder in which she and fellow professionals discussed the dangers involved in extreme sports. She was involved in another avalanche incident in Alaska in 2014.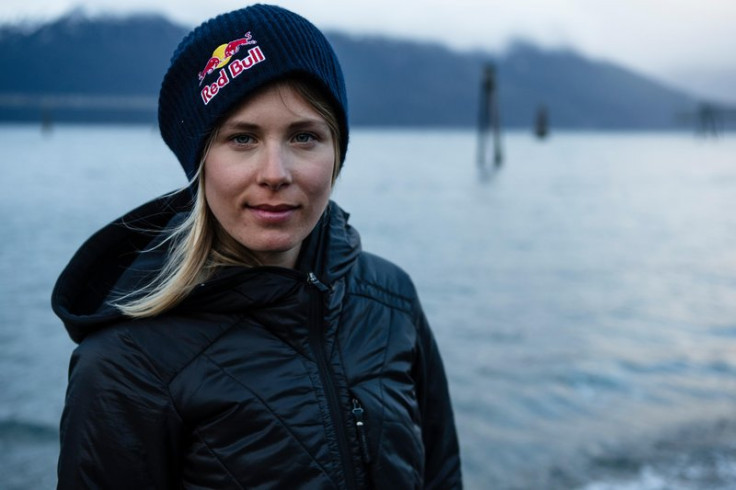 "A former alpine ski racer, Matilda became a highly-respected, beloved member of the freeride community, ranking in the top tier of the Freeride World Tour for several years and winning the renowned Scandinavian Big Mountain Championships in 2011," said Red Bull in its announcement.
"She then made quite an entrance onto the Freeride World Tour stage, winning the season's finals and world's most prestigious and hardest freeride competition, the Xtreme Verbier, in 2013, having entered on a wildcard."
Steep is an extreme sports title set in a huge open world that allows players to use snowboards, skiis, wingsuits and paragliders to cut their own path through it and share videos of their runs with other players online. The game was announced at the end of Ubisoft's E3 press conference in June.
The PS4, Xbox One and PC game is expected to launch at the end of the year.
For all the latest video game news follow us on Twitter @IBTGamesUK