Riot police and protesters clashed in the streets of Ferguson again, a day after the Missouri governor summoned the National Guard to help restore calm to the St Louis suburb where Michael Brown was fatally shot by a police officer.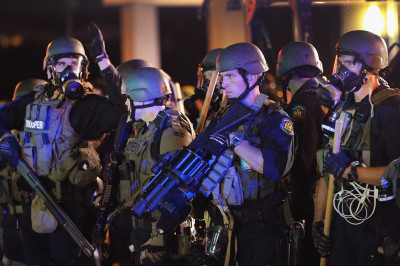 Protesters filled the streets after nightfall, and officers deployed noisemakers and armoured vehicles to push demonstrators back. The officers also fired tear gas and flash grenades.
Crowd control remained the responsibility of police, with most of the National Guard units that had been summoned by Governor Jay Nixon keeping their distance from the protests and protecting a police staging area.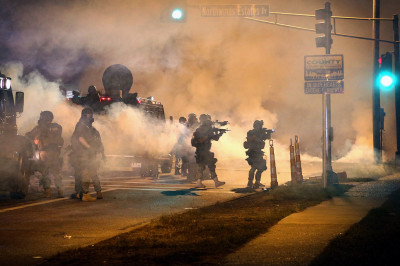 After most of the streets had been cleared, authorities ordered reporters to leave, citing the risk from gunfire that had been reported.
Earlier in the day, Getty Images photographer Scott Olson was detained and bundled into a police vehicle while covering the protests.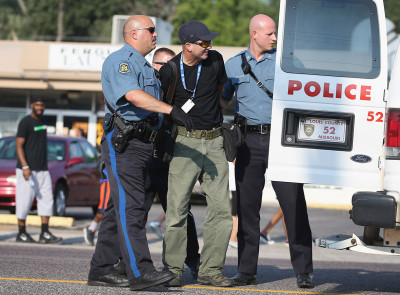 The latest clashes came at the end of a day in which a pathologist hired by the Brown family said the unarmed 18-year-old suffered a bullet wound to his right arm that may indicate his hands were up or his back was turned.
An independent autopsy determined that Michael Brown was shot at least six times, including twice in the head, the family's lawyers and hired pathologists said.
Witnesses have said Brown's hands were above his head when he was repeatedly shot by an officer on 9 August in Ferguson.