Mike Brown Shooting: Protesters Demand Justice for Unarmed Black Teenager Shot by Police in Missouri
Gunshots rang out and police fired tear gas at rock-throwing rioters in a second night of violence over the death of Mike Brown, an unarmed black teenager shot by police in Ferguson, Missouri.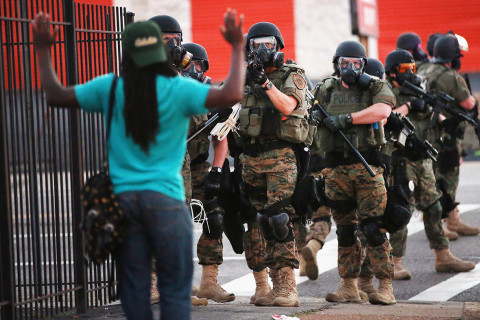 The 18-year-old was killed in the largely black suburb of St Louis on Saturday afternoon after what officers said was a struggle with a gun in a police car. It was not immediately clear from police why Brown was in the police car.
At least one shot was fired during the struggle, and then the officer fired more shots before leaving the car, police said. Witnesses have said that Brown had his hands raised to show he was unarmed when the unidentified officer approached with his weapon drawn and fired repeatedly.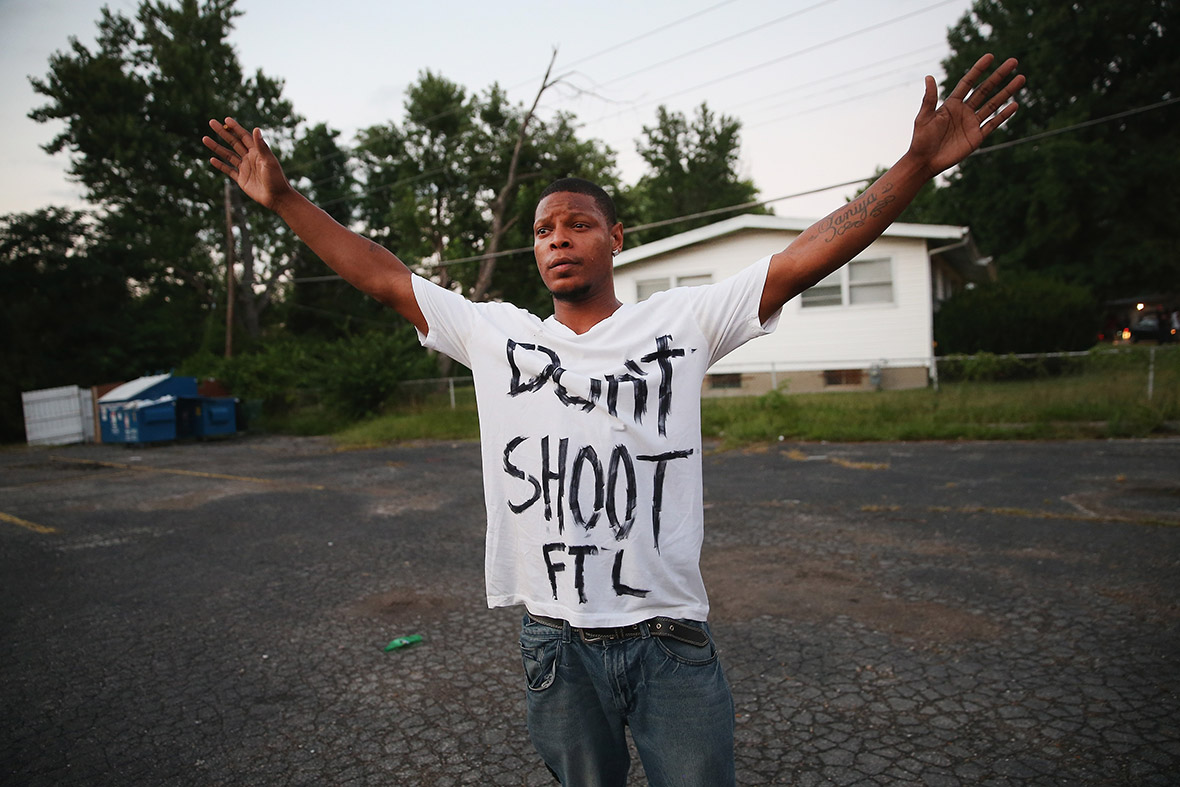 The officer involved in the shooting, who was not identified, is a six-year veteran. Investigators have refused to publicly disclose the name, rank or race of the officer, who is now on administrative leave.
Ferguson Police chief Tom Jackson said there is no video footage of the shooting from a nearby apartment complex or from any police dashboard cameras or body-worn cameras, which the department recently bought but has not yet put to use.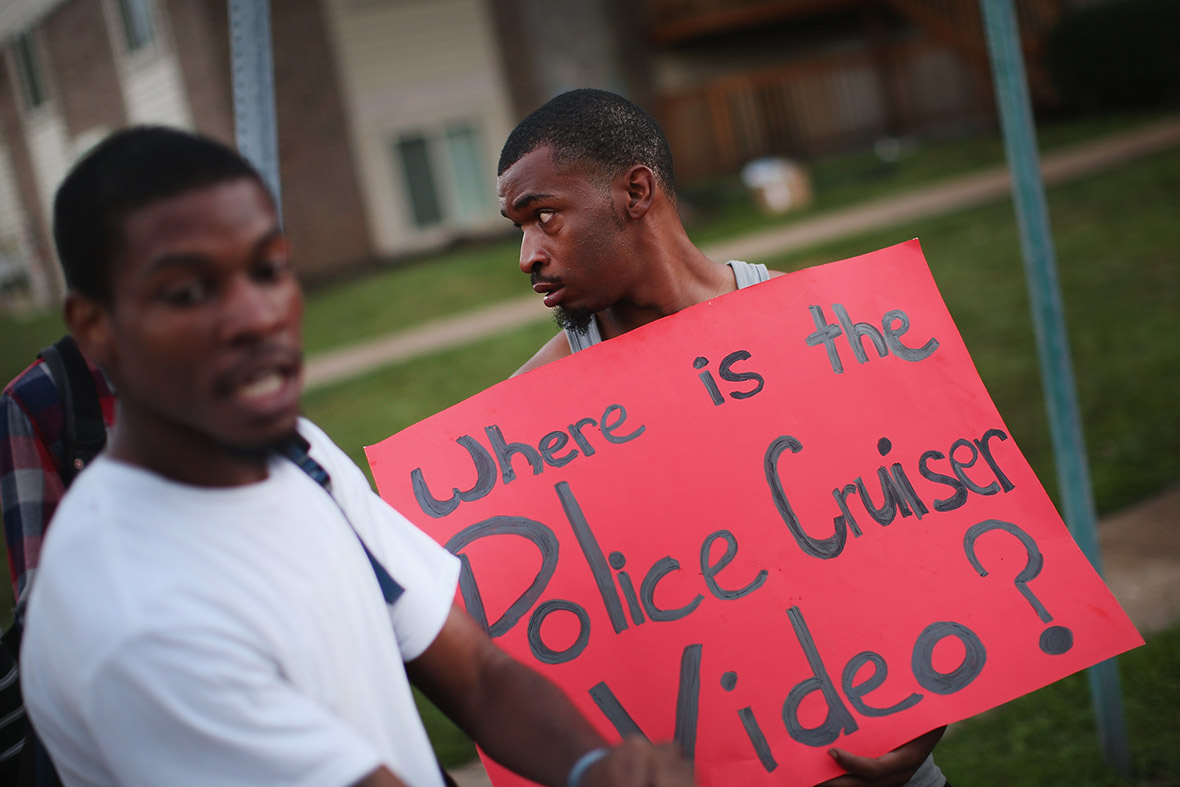 Some civil rights leaders have drawn comparisons between Brown's death and that of 17-year-old Trayvon Martin, who was fatally shot by a Florida neighbourhood watch volunteer who was later acquitted of murder charges. Brown's family has hired an attorney who represented the family of Trayvon Martin.
"He just graduated and was on his way to college," said Brown's mother, Lesley McSpadden, speaking through tears at a news conference on Monday. She called for calm and asked people to share any information and videos they might have related to the shooting.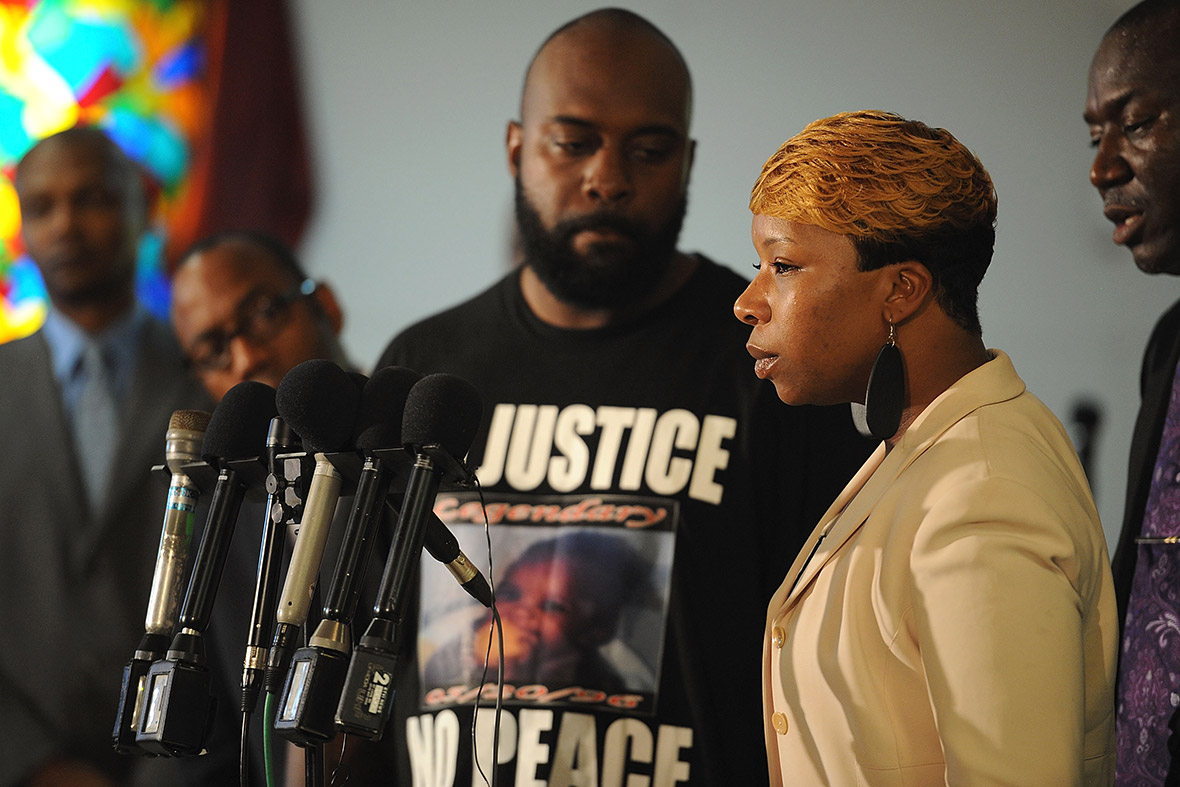 Some demonstrators had photographs that appeared to show Brown's body lying on the street, and took videos of the confrontations with their mobile phones.
More than 50 people had been arrested by early Tuesday morning, said police and local media. On Sunday night, crowds broke car and shop windows, set fire to one building and looted shops. At least two dozen businesses were damaged, 32 people were arrested, and two police officers were injured, officials said.