Ferguson Shooting: Fresh Clashes Break Out Between Police and Protesters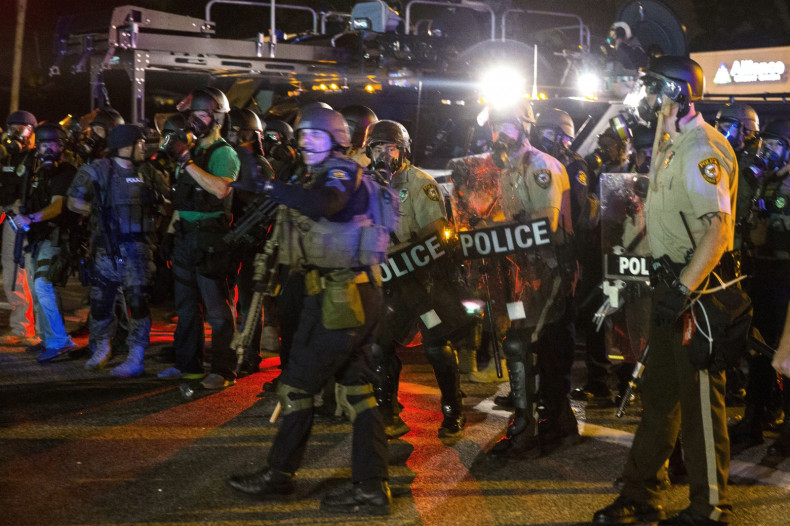 Renewed clashes have broken out between police and people protesting against the shooting of unarmed black teenager Michael Brown in Ferguson, Missouri.
Police fired stun grenades and tear gas as the protesters started hurling bottles, rocks and Molotov cocktails.
The riot police have also deployed the Long Range Acoustic Device (LRAD) to disperse mobs. It sends loud and piercing sounds that could disorient protesters.
Despite repeated warnings from the police to disperse, the protesters have refused to leave the streets.
Personnel of the National Guard have re-entered the scene to quell the protests.
Earlier, President Barack Obama urged the protesters to give up violence.
"While I understand the passions and the anger that arise over the death of Michael Brown, giving into that anger by looting or carrying guns, and even attacking the police, only serves to raise tensions and stir chaos. It undermines rather than advances justice," Obama said, adding that Attorney General Eric Holder would be travelling to Ferguson on Wednesday, 20 August, to monitor the situation.
The protests have intensified after an independent autopsy report found that Brown had been shot six times by a police officer.
The protesters are reported to be angry that the officer, who has been suspended, has not been arrested or made an accused in the shooting of the 18-year-old.