As tensions in Ferguson continue to mount in the wake of the fatal shooting of unarmed teenager Michael Brown, former NBA player Gilbert Arenas has spoken out against the riots and branded Civil Rights activist Al Sharpton an 'attention whore'.
In a lengthy rant on Instagram, the 32-year-old point guard claimed that the real crime is not white-on- black but black-on-black, because black people always destroyed their own community with acts of violence whenever an injustice is committed.
"I would like to start off by saying too [sic] the family of the victim GOD BLESS#RIPmichealbrown you will be missed," he wrote. "Too [sic] EVERY African American out there..how dumb are we really???every time we hear some bad news, the first thing we do is #RIOT #ROB #STEAL #BURN sh-t in our OWN neighbourhoods.
"This racism fight has never been #blackvswhite, it's ALWAYS been #blackvsblack from what the stats.. About 10 riots from the black community over the years and the only thing damaged was the BLACK COMMUNITY by The BLACK COMMUNITY..only reason they issue riot police isssss just in case you actually got smart enough to walk 6 blocks ,YALL ain't f-cking up white rich sh-t smdh"
Arenas went on to question Sharpton's agenda, claiming that the 59-year-old minister was the one public figure that consistently jumped on the bandwagon of every headline-grabbing story involving racism but the victims never benefited from his actions.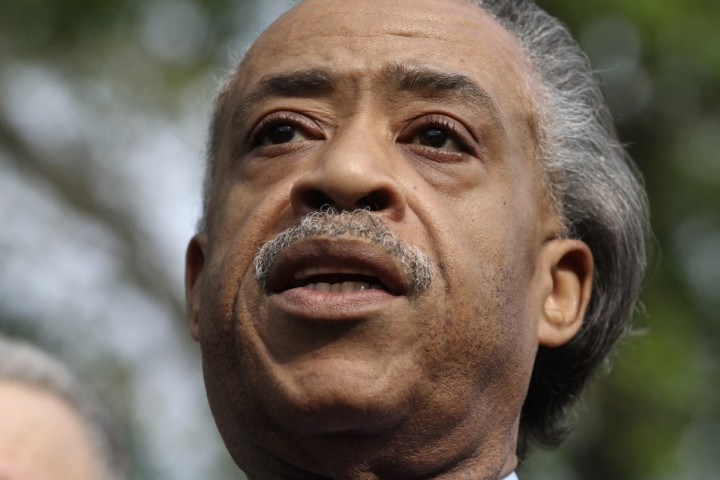 The father-of-four went on to compare Sharpton's behaviour to that of a 'thot' [slut] constantly craving attention from the media.
"FAMILiES of the victims pleaseeeeee stop asking #alsharpton to speak on ur behalf, you have a better chance having #caesar the monkey from #planetoftheapes to get justice for you..
"The stats also show AL coon sharpton has not helped one situation he has protested at, he actually made it worst and because of him the jury goes the other way..(think about it) Jena six, trayvon and the list goes back way back..
"AL ur like a #THOT in the club, lookn for attention what u said at trayvons rally #enoughisenough ur right were tired of u PRETENDING".
Although Arenas has since deleted the controversial posts, fans slammed his comments as disrespectful and insensitive.
"There is a time and a place for everything, this is not it," one critic said.
Another wrote: "It is so easy for people to speak on issues from their keyboard but what has Gilbert and his wife ever done for anyone but act dumb on TV."
Arena, who previously played for Orlando Magic and the Washington Wizards, joined the Shanghai Sharks in 2012.
Sharpton has not commented on Arenas' scathing remarks.