Michael Buble's son Noah is said to be "doing well" while undergoing treatment for cancer. Daniela Lopilato, Buble's sister-in-law, revealed the update via Twitter while also slamming a reporter who quoted her as saying Noah's cancer was in remission.
Noah, whose mother is Buble's wife Luisana Lopilato, was diagnosed with liver cancer in December. Argentinian journalist Tomas Dente, alleged he had spoken to Luisana's sister Daniela who shared details of Noah's recovery.
During his appearance on TV show Nosotros A La Mañana, Dente said according to the Express: "The cancer has gone. I'm going to read word for word what Daniela told me because I don't want to miss out even a comma. She tells me: 'Yes, Noah is recovering and we're very happy that's the case. His parents will speak when they want to do so'."
Dente added: "There's a sentence which I think is wonderful and has to do with the information a colleague of mine had received and I insist there's no official confirmation because Noah's parents haven't spoken but in principle the youngster is on the mend. The sentence is: 'The cancer has gone.'"
Furious with Dente's claims, nutritionist Daniela tweeted on 2 February: "Don't use my name in the media with information and things that I haven't said. Noah is doing well and his parents will speak when they want to." It is not known if Daniela was simply misquoted or whether the interview even took place.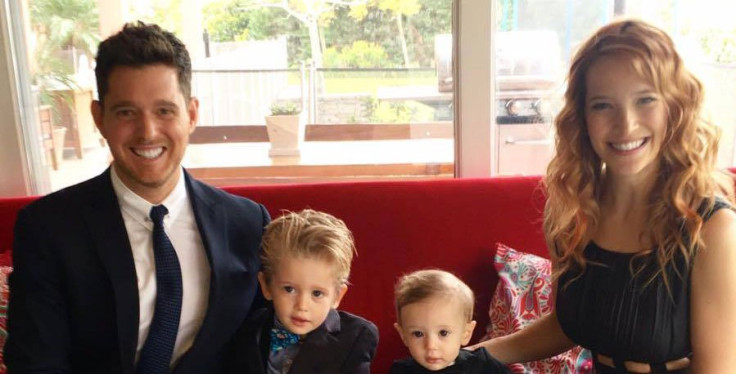 Buble, 41, and his wife Luisana have not spoken publicly since confirming Noah's cancer diagnosis in December. The toddler is believed to have spent Christmas at home with his family, including younger brother Elias, after successfully undergoing the first round of chemotherapy. Noah will reportedly undergo four months of treatment to shrink the tumour and may possibly have surgery to remove it.
Canadian singer Buble has stepped back from professional commitments and pulled out of hosting the Brit Awards on 22 February. In his statement confirming the devastating news of Noah's cancer, the Just Haven't Met You Yet singer said: "At this difficult time, we ask only for your prayers and respect for our privacy. We have a long journey in front of us and hope that with the support of family, friends and fans around the world, we will win this battle, God willing."