Michael Buble's son Noah to spend Christmas at home after successful first round of chemotherapy
The 3-year-old's family will celebrate Christmas in LA with the toddler as he battles liver cancer.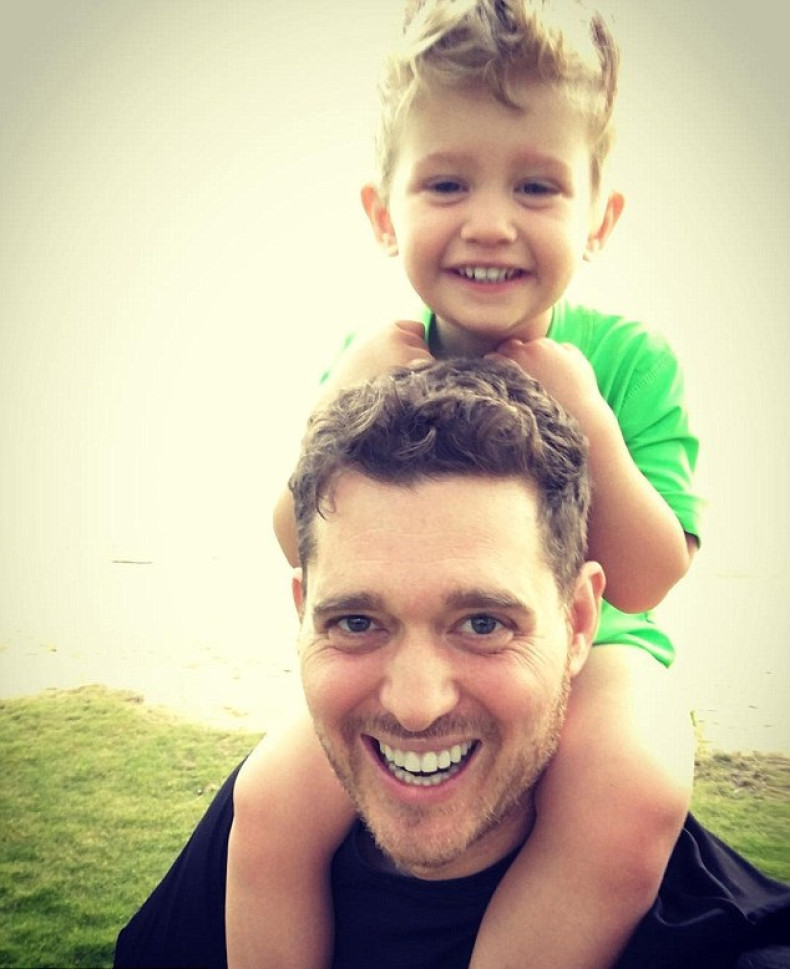 Michael Buble's son Noah will be spending Christmas at home with his family. The three-year-old is battling liver cancer, and after a successful first course of chemotherapy, will be able to leave the hospital in order to be part of the family's celebrations.
While the Lost singer and his wife Luisana Lopilato are with their son in California where he is receiving treatment, other members of the extended family are expected to join them.
Luisana's brother Dario and father Eduardo will be travelling from Argentina, while the actress's mother Beatriz Lopilato has been by her daughter's side ever since the family received the devastating diagnosis on November 1.
According to Mail Online, an Argentinian news site said that the family are encouraged by the success of the first stage of treatment and are now looking forward to spending Christmas together.
"The youngster has successfully finished the first stage of his treatment. This is without doubt the best present for his parents and the relatives who have been helping them out since they learnt about his cancer diagnosis.
"To celebrate this good piece of news, the artists' families will travel to the United States to spend Christmas with Noah and make it one of the most special Christmases they have had together.
"They're all used to spending the festive season in Vancouver but this year they will be where Noah is."
Following a biopsy at a clinic in Buenos Aires, doctors in LA confirmed that the toddler is battling liver cancer.
Confirming the tragic news on the singer's Facebook page, Michael Buble and his wife announced they would be putting their careers on hold as they dedicate themselves "to helping Noah get well."
"We have a long journey in front of us and hope that with the support of family, friends and fans around the world, we will win this battle, God willing," he said.
The couple's eldest son faces four months of chemotherapy to shrink the tumour, after which he may undergo surgery to remove it. According to Gente magazine he has a 90 per cent chance of beating the disease.
Describing Noah as a 'warrior' Luisana's sister Daniela said the family has complete faith he will beat the disease.
Fans and friends of the star have been sending prayers and well-wishes to the family on social media.