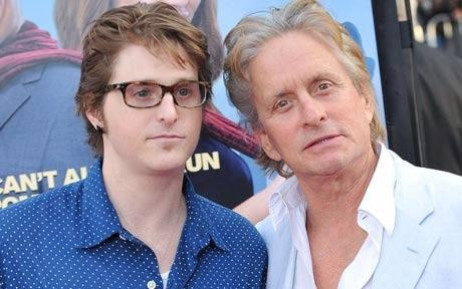 Michael Douglas's drug-addict son has admitted to getting his defence lawyer to smuggle drugs into prison for him.
Cameron Douglas, 34, who is serving a five-year sentence for drug-related offences, apparently romanced Jennifer Ridha and the besotted attorney would often bring him contraband which she had slipped into her underwear.
"From what I can remember, I saw her take it out of her bra," Douglas told a New York Court earlier this week.
Douglas, previously an actor like his father, also admitted to sharing drugs with other inmates, smoking cigarettes, gambling and snorting substances while incarcerated.
After his actions were exposed, he pleaded guilty to smuggling drugs into prison and subsequently received an additional 4 1/2 years in jail for this charge.
The presiding judge banned him from receiving family visits for two years and enlisted him in a prison drug treatment programme.
The extent of the former actor's problems were laid bare as his legal team returned to court for the judge's decision.
According to Douglas's new lawyer Paul Shechtman, although he believed his client should be punished, the additional five years that Douglas received "may be the harshest sentence ever imposed on a federal prisoner for a drug possession offence".
Douglas, who has had multiple run-ins with the law, was arrested for drug offences at least three times before being sent to prison in 2010.
"While still a young teenager, he drank heavily and began selling drugs," Mr Shechtman told the court.
"He used illegal drugs to self-medicate - to ward off depression and panic attacks."
Michael Douglas, who split from Cameron's mother Diandra in 1995,was also appeared at the Manhattan court to support his son.
Asked if he was hoping for the best, the Basic Instinct and Fatal Attraction star replied "clearly."