Michael Jackson's daughter Paris is said to have confirmed her relationship with US football player Chester Castellaw.
The 17-year-old has reportedly confirmed the dating rumours by posting several photos with her 18-year-old boyfriend on social media.
According to Radar Online, Jackson is so smitten with the Real So Cal player that she reportedly believes he is her "soulmate".
"Paris has been spending a lot of time with her new boyfriend... [He] is an incredibly kind and sensitive young man who has been nothing but supportive and understanding of Paris," the insider said.
"Paris is completely head over heels for him and she has been gushing about him constantly, telling her family members that she loves him and he is her 'soulmate'."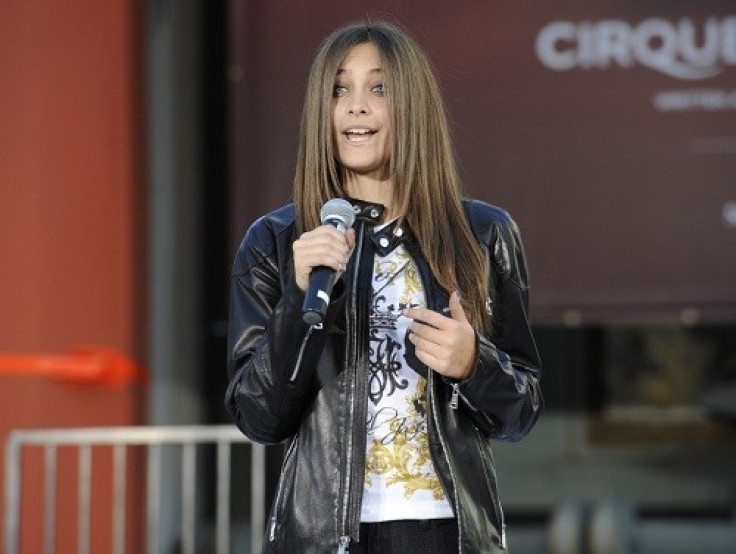 Jackson's famous family are believed to have given the relationship their blessing but are still cautious over Castellaw's intentions as the King of Pop's daughter received a large inheritance after his death in 2009.
The source claims: "Everyone is glad that she has found someone that the family approves of. Her family seems to like him and they are happy that he comes from a privileged background in Beverly Hills because they are very protective over the children's inheritance and they want to make sure that he is with her for the right reasons."
The teen appears to have gotten her life back on track after spending time in rehab in 2013, following an alleged suicide attempt. Jackson and her two siblings, Prince Michael and Blanket, have been under the guardianship of her father's mother, Katherine Jackson, for almost six years.
Reports emerged in September 2014 that Jackson was pregnant but a spokesperson refused to comment on her personal life.
Who is Chester Castellaw?
The 18-year-old is said to come from a wealthy family and lives in Beverly Hills.
Castellaw plays for youth football team Real So Cal.
The aspiring footballer attended LA's Crespi Carmelite High School and is believed to be studying at UC Berkeley.
He was reportedly a member of the US U14 National Team.