Michael Jackson Memorabilia: Randy Jackson Unhappy at Latest Auction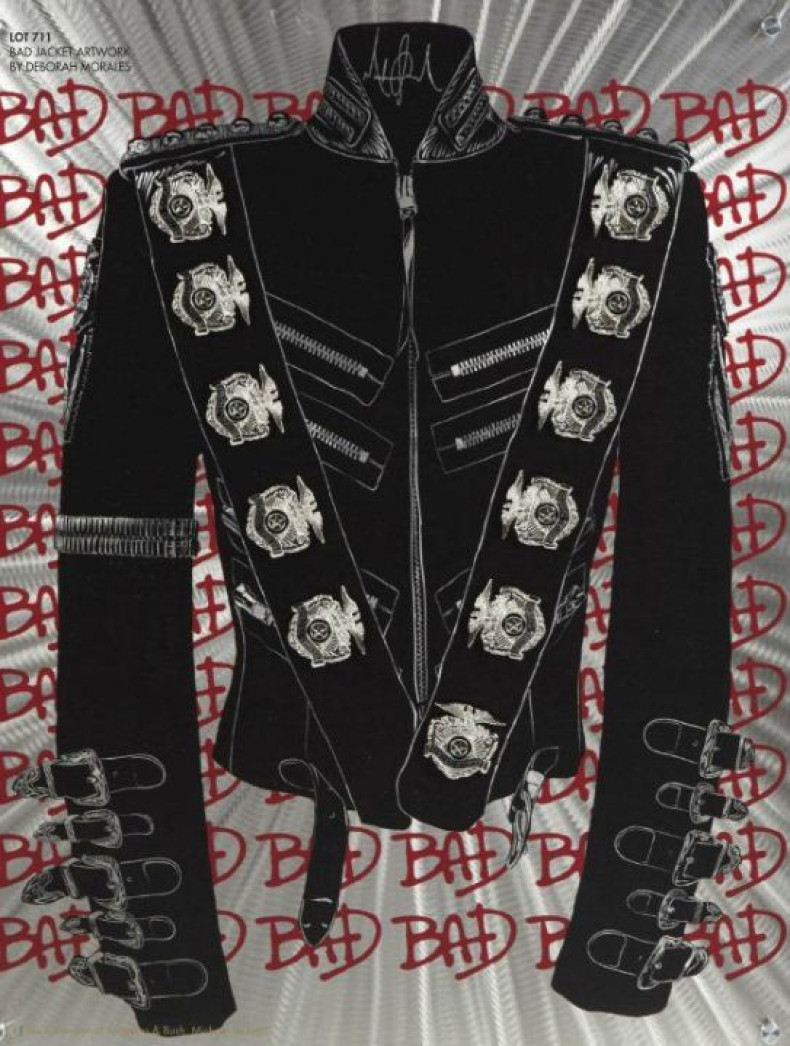 Clothing and other personal effects that once belonged to Michael Jackson will go under the hammer as part of the annual Icons & Idols auction at Julien's Auctions Beverly Hills Gallery in Los Angeles.
The items featured in the auction and their accompanying exhibits were designed by longtime Jackson collaborators Dennis Tompkins and Michael Bush. Bush and Tompkins (who died in 2011) designed the pop star's costumes for over 25 years. The auction house has announced that these pieces have not been seen since Jackson wore them on stage and in his videos.
One of the highlights of the auction will be the costume Jackson wore in his Scream video, which includes a pair of black spandex pants with a matching long sleeve shirt and mesh tuck strap. Each costume piece has gold markings in the interior, reading: "2/2" or "2/2 M.J.J".
Meanwhile, Jackson's Captain EO white spandex shirt, featuring ribbed neck, zip closure and a rainbow motif, has also been included in the auction, as has a black wool jacket embellished with a red armband, gold tone metal floral buttons, metallic embroidered crown patch at chest and buckled leather straps at right shoulder.
The latter jacket was reportedly worn while attending the third annual Soul Train Awards in 1989, where he was honoured with the Sammy Davis, Jr Heritage Award, the Heritage Award for Career Achievement and awards for his single and video for Man in the Mirror.
"I saved everything - patterns, fabric, buckles. I'm a bit of a hoarder I guess [he laughs]," Bush said, adding, "It's time to move on. Like Michael's music, which is all over the world, it's time for these pieces to have a wider audience."
Unfortunately, not everyone is looking forward to the auctions. The singer's brother, Randy Jackson, took to Twitter express his views.
"Am I the only one who thinks this auction is a fraud and a scam?" he wrote, adding, "It's sad to see the estate's latest attempt to auction off our history."