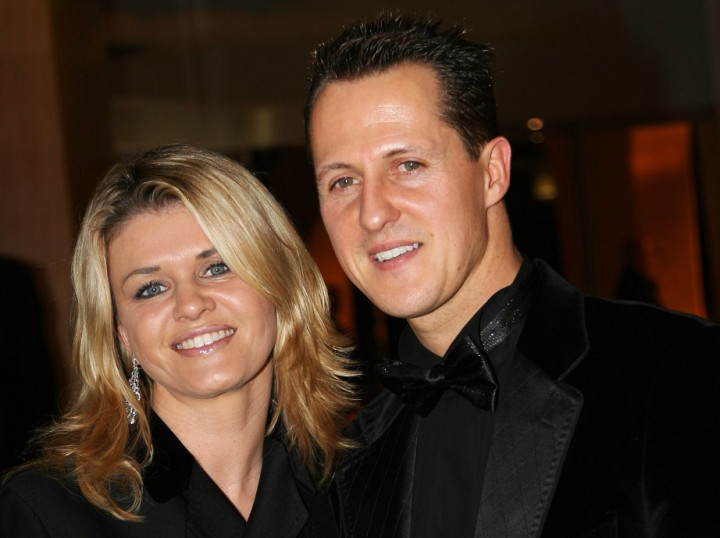 Michael Schumacher is using his eyes to communicate with his wife Corinna and loved ones from his hospital bed in Switzerland, it has been claimed.
The unconfirmed report in German paper Bild is one reason the German driving ace's family are said to be in a "positive mood".
Following a catastrophic skiing accident in the French Alps resort of Meribel, the seven-time Formula One world champion is beginning his rehabilitation at the University Hospital of Lausanne.
Schumacher is responding to the voice of his wife and doctors but remains very weak and requires periodic assistance to breathe. He is as yet unable to talk.
A source close to the family said: "He is still going in and out of consciousness but he is having more moments of consciousness more regularly than in April. He certainly can't talk but there is some degree of communication.
"His doctors and family speak to him but he gets tired very quickly and needs a lot of rest. So this is kept to a minimal."
Moving Schumacher to Lausanne was challenging for his family after nearly six months spent in Grenoble Hospital.
"There is a more positive mood in the family. They keep remaining confident his condition will improve," said the source.
"It was a big step mentally for the family to move from Grenoble Hospital. The transfer doesn't mean that his condition improved markedly in the last few weeks.
"But he no longer needed to be in intensive care and a program of rehabilitation is now underway."