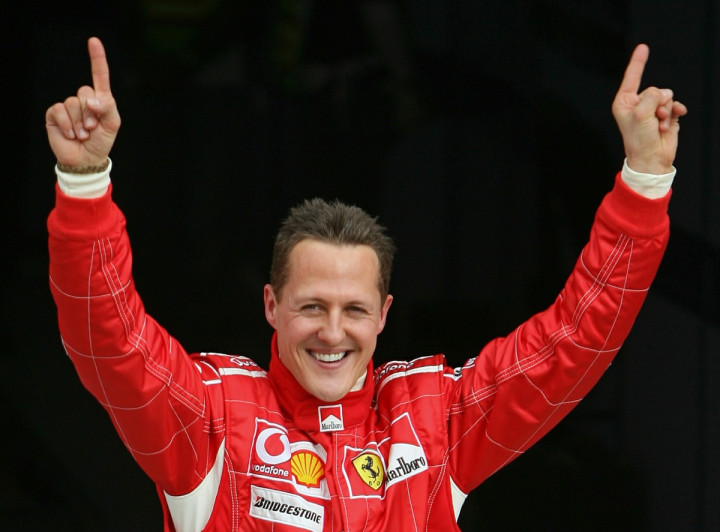 Relatives of Michael Schumacher delivered the news millions of fans have hoped for by revealing he is no longer in a coma.
The news was revealed in a statement about the seven-time Formula One champion, who has been unconscious since last December, when he cracked his head on a rock while skiing in the French Alps.
His family said they "were sure" Schumacher was helped by all the messages of support which poured in from around the world.
In a statement, they issued an appeal for privacy and said 'long recovery' would happen behind closed doors, although they did not state where Schumacher would be taken to.
Below is the full statement issued on Monday about Schumacher by his family:
"Michael has left the CHU Grenoble to continue his long phase of rehabilitation. He is not in a coma anymore.
"His family would like to explicitly thank all his treating doctors, nurses and therapists in Grenoble as well as the first aiders at the place of the accident, who did an excellent job in those first months.
"The family also wishes to thank all the people who have sent Michael all the many good wishes to Michael. We are sure it helped him.
"For the future we ask for understanding that his further rehabilitation will take place away from the public eye."
Schumacher's wife Corinna and other relations have been staging a round-the-clock vigil at the 45-year-old's bedside.
In April, family spokeswoman Sabine Kehm said there had been "moments of consciousness" amid "small signs of progress".