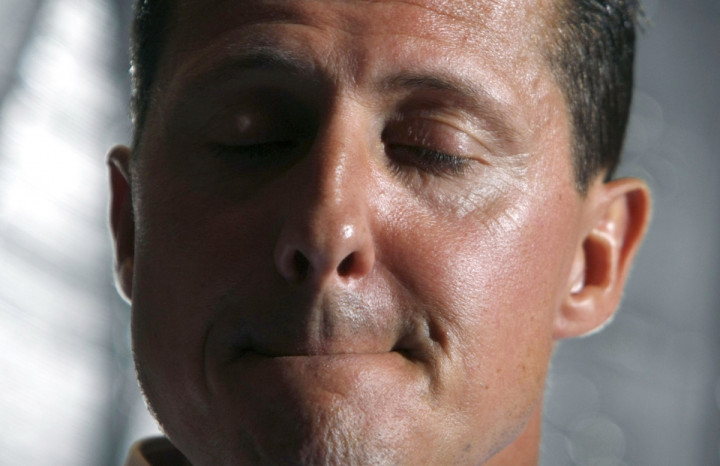 Reports from Germany claim stricken Michael Schumacher has been moved in to rehab at the hospital where he has been treated since his catastrophic ski crash, last year.
In what is being interpreted as a gloomy sign for the 45-year-old's prognosis, Schumacher has left the intensive care unit at Grenoble University Hospital in the French Alps.
A German publication reported the news. Sabine Kehm, Schumacher's spokesman, did not respond to media enquiries about the seven-time Formula One champion's present location.
Bunte magazine claimed: "Schumacher's transfer to a special rehabilitation clinic is being prepared and the chances of full recovery have dropped."
Steps have been taken to prepare a room in a different part of the hospital to receive the former Ferrari racer.
As usual with Schumacher's condition and circumstances, verifiable information is at a premium because the family do not want to feed the high public interest about his plight.
Previous reports suggesting he was to be cared for at home near the banks of Lake Geneva in a specially built unit by wife Corinna, were later dismissed by her.
Schumacher has spent almost six months in a coma after cracking his head on a rock while skiing in the resort of Meribel. Fans and former colleagues hoping for a recovery were told in April there had been "moments of awakening".
But hopes for a full recovery by him recede as he spends more time unconscious.