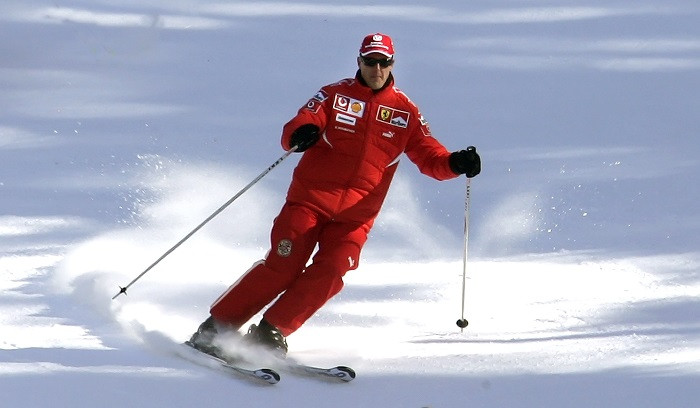 Michael Schumacher is being woken up from a five-week coma, his family have confirmed.
The seven-time F1 champion has been in a medically induced coma since cracking his head on a rock while skiing in the resort of Meribel, in the French Alps, last month.
Sources close to Schumacher said sedation had been reduced to enable, "the start of the waking up process."
Schumacher, 45, is being treated at hospital in Grenoble since the crash. Doctors placed him in a coma in order to reduce activity and give his brain time to heal from severe injuries, including multiple lesions.
In a statement, Michael Schumacher's family said: "Michael's sedation is being reduced in order to allow the start of the waking-up process which may take a long time.
"For the protection of the family, it was originally agreed by the interested parties to communicate this information only once this process was consolidated."
The development follows reports yesterday which Schumacher's spokeswoman did not deny, that doctors were to end the coma.
Sabine Kehm told local press the former Ferrari driver's condition was "considered stable," adding: "I also repeat that Michael's family is very happy and confident with the work of the team of doctors treating Michael, and they trust them completely."