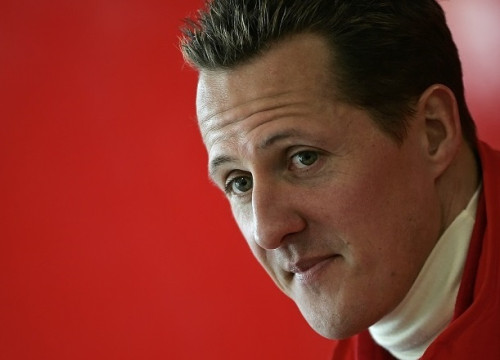 Michael Schumacher's lucky charm has been found buried in snow at the site of his December skiing accident.
The African beaded bracelet that was always worn by the superstitious Formula One racing driver was discovered by mountain rescuers at the Meribel ski resort, where Schumacher struck rocks in the accident.
The wooden bracelet was found to be missing from Schumacher's wrist when he was taken to hospital after being critically injured in the accident. Rescuers subsequently offered to search the site where the incident happened.
On Friday, Schumacher's condition was described for the first time as stable, although the seven-time world champion is still in an induced coma in Grenoble, south-east France, and fears are growing that he may never recover.
German newspaper Bild reported that Schumacher's condition is so grave that there are currently no plans to wake him.
Sabine Kehm, a spokeswoman for Schumacher, said comments from anyone except Schumacher's doctors or management were "pure speculation".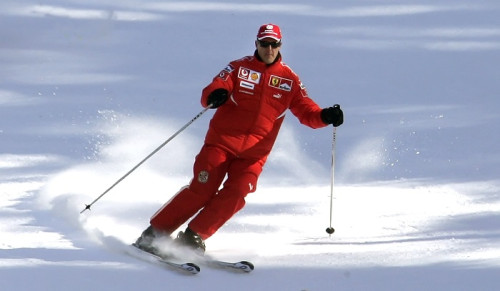 "Michael's family is very happy and confident with the work of the team of doctors treating [him]. They trust them completely. Michael's condition is still considered as stable."
Neurosurgeon Andreas Zieger, of the University Clinic for Neurosurgery, told German weekly news magazine Focus: "There may have been complications - we should not speculate here. Ultimately, we are talking about life and death. A coma can in theory be maintained for a lifetime. It won't hurt the human brain."
Schumacher has now been in a medically induced coma for three weeks. The coma means that oxygen to his brain is reduced, allowing it to work less and making it more able to recover from the injuries Schumacher sustained during the accident.
Patients placed in such artificial states of consciousness are usually brought out of them after one or two weeks, but it is possible for patients to remain in comas for several years.
Former Israeli Prime Minister Ariel Sharon died on 11 January aged 85 after lying in a coma for eight years. He remained in a vegetative state following a massive stroke that struck him down at the height of his political career.