Michael Schumacher 'Responding' as Doctors Lift F1 Star From Coma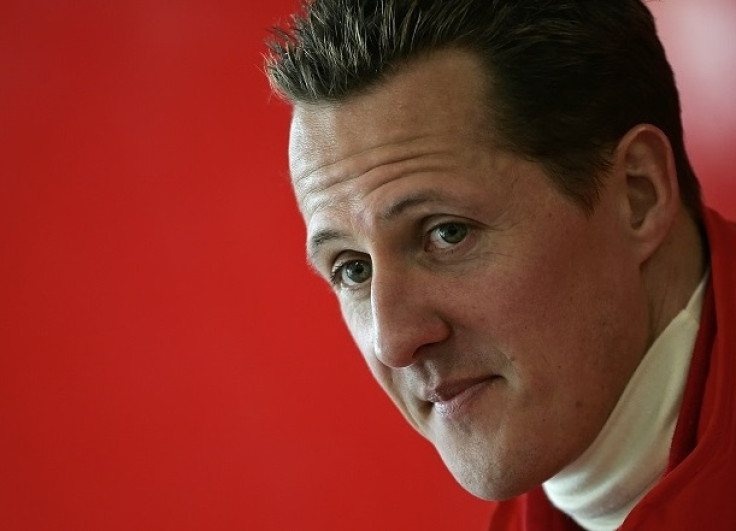 Michael Schumacher is "responding to instructions" as doctors bring him out of a coma, according to reports.
Sky News reported the F1 legend is showing signs of awareness as he is brought back to consciousness after spending five weeks in a coma. The latest report has yet to be confirmed by the German's family, who imposed a news blackout on his treatment.
It is known efforts to wake up Schumacher got underway today (Thursday) at hospital in Grenoble, where the 45-year-old has been treated since crashing catastrophically while skiing at the Meribel resort in the French Alps, last month.
The process involves reducing sedation which has kept brain activity to a minimum in order to provide maximum opportunity to heal from injuries, including several lesions.
His spokesman Sabine Kehm announced the procedure. She said: "Michael's sedation is being reduced in order to allow the start of the waking-up process, which may take a long time.
For the protection of the family, it was originally agreed by the interested parties to communicate this information only once this process was consolidated.
"The family of Michael Schumacher is again requesting for their privacy, and the medical secret, to be respected, and to not disturb the doctors treating Michael in their work.
"At the same time, the family wishes to express sincere appreciation for the sympathy they have received from around the world."
The Ferrari and Mercedes teams each sent public get well messages to Schumacher as testing for the 2014 season got underway in Jerez, Spain. Schumacher won seven world championships with Ferrari, before emerging from retirement in 2010 to join Mercedes for three seasons.
© Copyright IBTimes 2023. All rights reserved.