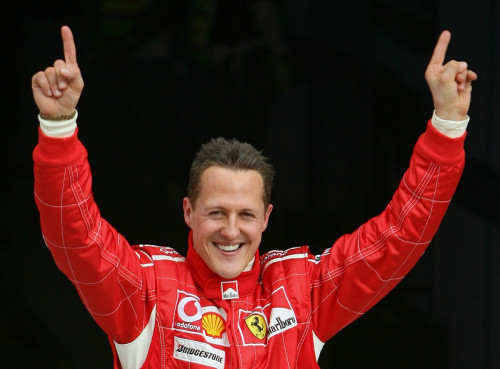 Michael Schumacher's family "strongly believe" he will recover from his life-threatening brain injuries, they have said.
The seven-time Formula One champion remains in an induced coma in Grenoble hospital, since banging his head on a rock while skiing on the slopes in Meribel resort in the French Alps, last year.
Breaking their silence with a rare public statement, the 45-year-old's family said the waking up process was still going on, nearly two weeks after it began. They admitted it was taking "a long time."
Efforts continue to lift Schumacher from his coma by reducing the amount of sedation keeping him asleep.
This has been a trying few days for the German's loved ones in what is already a hugely painful experience. Last week, doctors treating Schumacher were forced to deny web rumours he was dead. He has also reportedly been hit by a lung infection.
"Michael's family would like to again express their sincere thanks for the continuous sympathy coming from all over the world," said a statement on his website.
"The good wishes they receive help the family and we are convinced they also help Michael, who still is in a waking up process.
"As often in such situation, no day is like the next. The family is thankful for ones understanding that they would not wish to disclose medical details in order to protect Michael's privacy.
"As assured from the beginning, we will continue to communicate any decisive new information on Michael's health state. We are aware that the wake up phase can take a long time.
"The family continues to strongly believe in Michael's recovery and place all their trust in the doctors, nurses and nursing auxiliaries team. The important thing is not the speed of the recovery but that Michael's healing process progresses in a continuous and controlled way."