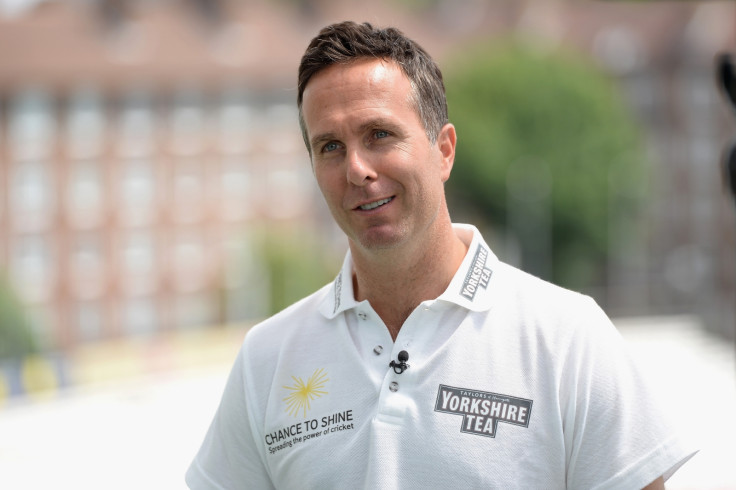 Former England cricket captain Michael Vaughan has reacted angrily to accusations from Jonathan Trott that criticism of his withdrawal from the 2013-14 Ashes was agenda-driven. The ex-Warwickshire batsman pulled out after the first Test of the tour with a stress-related condition which he later clarified as "burnout".
Vaughan wrote that he felt "conned" by the initial explanation from the England and Wales Cricket Board and that Trott had let down his teammates by withdrawing from the tour for cricketing reasons. Trott scored just 10 and nine in the opening match of the five-match series in Brisbane in a performance which was described as "poor and weak" by Australia's David Warner.
The 41-year-old has responded to the claims in Trott's autobiography, which is being serialised by The Times, in which he said Vaughan's comments were motivated by his relationship with Joe Root, Jonny Bairstow and Ben Stokes – with whom he shares the same management company. But Vaughan has denied being linked to the agency, ISM, and is preparing to take legal action against Trott.
"The article asserts, wrongly, that when writing about Jonathan Trott in The Telegraph in 2013, I held a role with ISM that in some way influenced my comments concerning Jonathan," a statement from Vaughan, who captained England to an Ashes series victory in 2005, read. "In fact, at the time of writing that article, I held no role with ISM other than being a client of ISM.
"I have never managed or played any role in the management of any of the cricketers named in today's article. The cricketers named, Joe Root, Jonny Bairstow and Ben Stokes, are among the very best in the world in their respective disciplines.
"Their respective records and performances speak for themselves. It is wholly wrong and entirely false to suggest that any comments I have made concerning professional cricketers are anything other than my genuinely held, honest opinions.
"Criticism of my opinions, my actions and even personal criticisms are all fair game, but I will not accept any attack on my honesty or my integrity. Nor will I accept accusations that I set out to positively damage the career of any professional cricketer. My solicitors have today written to The Times concerning the inaccuracy of the article."