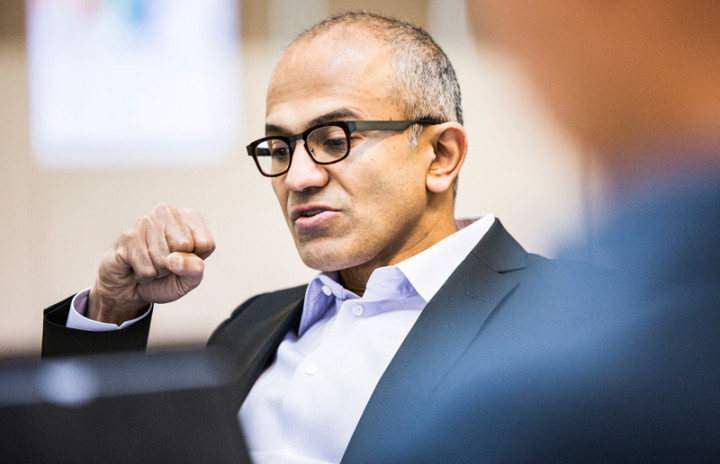 Microsoft CEO Satya Nadella is visiting China in late September, amid an investigation into the tech giant's alleged violation of antitrust rules in the country.
Reuters citing a source familiar with the matter reported that Nadella, who took over as the CEO of Microsoft in February, is set to visit the country. The news agency said it is not clear if he will meet with any Chinese government officials or try to resolve the antitrust issues with the regulator, the State Administration for Industry and Commerce (SAIC).
A Microsoft spokesman told Reuters that the company does not comment on executive travel plans.
Nadella's visit comes as the world's largest software maker is facing an antitrust investigation in China.
The SAIC had earlier raided Microsoft offices in Beijing, Shanghai, Guangzhou and Chengdu at the end of July for alleged breach of antitrust laws, and later extended the probe into the company's offices in Liaoning, Fujian and Hubei.
The state agency also warned Microsoft against interfering with the ongoing anti-trust probe.
Zhang Mao, the head of the SAIC told reporters that the company has expressed willingness to cooperate with the investigation, but is yet to provide full information regarding software, including Windows, Office, Media Player and Internet Explorer.
In May, China's central government offices were banned from using Microsoft's latest operating system, Windows 8, after the US Justice Department charged five Chinese military members with hacking the systems of US companies to allegedly steal trade secrets.
Microsoft Deputy General Counsel Mary Snapp already met with SAIC officials in Beijing earlier in August to discuss the antitrust matter.
Microsoft is not the only foreign technology company that is facing an antitrust probe. China's antitrust regulator earlier said that US chipmaker Qualcomm enjoys a monopoly in the world's second largest economy.
The regulator added that it is also probing Qualcomm's Chinese subsidiary for allegedly overcharging and abusing its market position in wireless communication standards.
Qualcomm Inc President Derek Aberle earlier met with China's National Development and Reform Commission (NDRC) in order to end the antitrust scrutiny.