Android Wear supported smartwatch owners have something to cheer about. Microsoft has brought Android support for its Outlook application on Android Wear platforms as a result of which users wanting to check their mail notifications can just turn to their watch.
The company shared the news describing the features:
"This week, we're bringing the best of Outlook to Android Wear. Stop reaching out for your phone; everything is now happening on your watch. Check your Outlook notifications, read your new emails and reply with pre-set messages or voice dictation right from your wrist. It's never been that easy to manage your inbox."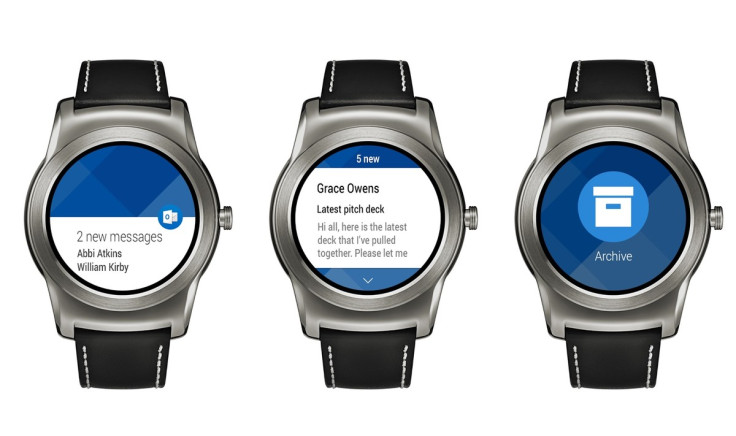 The latest Outlook app version is numbered 2.1.0 and Android Wear users can now check their unread emails or even dictate them. Of course this is only for devices that have speaker support like the Huawei Watch and the Asus Zenwatch. The update also lets you launch Outlook on the watch even if you don't have an unread notification on your phone.
In addition, Microsoft has also added the ability to download attachments directly from the email view, as well as Files page. This feature may not be available on all Android devices as some do not support the required Downloads app to access the saved files, but the company states that they are working on a solution for this.