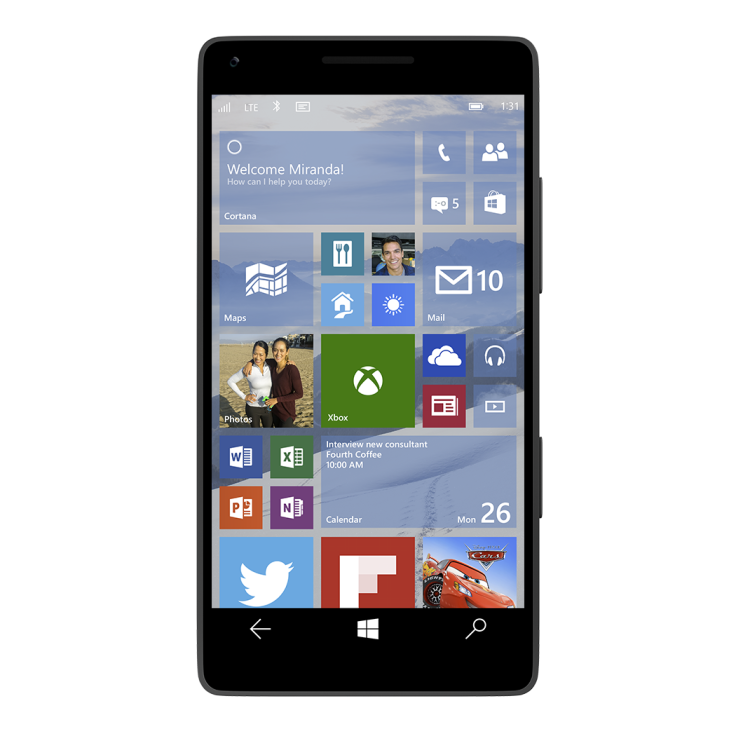 Microsoft has recently confirmed that the highly-anticipated Windows 10 upgrade will be releasing this summer, as the company plans to unleash the new software as flashable custom ROM on Android powered Xiaomi Mi4 devices.
Consequently, Xiaomi Mi4 users will be able to test Windows 10 for phone platform on their smartphones and share their valuable feedback on Xiaomi's weekly software updates.
There are no specific details from Microsoft or Xiaomi about how the Windows 10 software will be tested, while it is ascertained that the move will override Android and turn the Xiaomi device into a Windows 10 device complete with Microsoft services, reports Tech Crunch.
Besides, the report clarifies that the software will not support a dual boot option that was offered by Microsoft earlier in India. The custom ROM based on Windows 10 is expected to operate similar to Cyanogen software and other custom ROMs created by the likes of Baidu and Tencent in China.
Microsoft reportedly intends to go beyond its regular Android apps and offer a native Windows experience on devices that run on Android. Besides, the company seems keen to test the software in China where such custom ROMs are in great demand from users.
It is also ascertained that Microsoft's future plans suggest that the software will be eventually rolled out to all Android devices over time. The company feels that Xiaomi will be the ideal platform with a receptive audience for the pilot launch.
The availability of Windows 10 on Android phones will be announced in the coming months, according to the latest press statement from Microsoft.