Microsoft has started rolling out new updates to the erstwhile Nokia X budget smartphones line-up. These updates are applicable to users of Nokia X, Nokia X+ and Nokia XL phones.
The Redmond based company has already announced its intention to terminate completely, the erstwhile Nokia X affordable smartphone series which was originally the brainchild of Nokia's Android X smartphone project.
Microsoft's latest update is targeted at users of the first-generation Nokia X smartphones. However, users should remember that the latest update has got nothing to do with either firmware or with Android platform enhancements.
Microsoft has stated that its latest update will be available to users via the Over-the-Air (OTA) mechanism.
Enhancements brought along by the update
One of the important enhancements that the current update brings along is the App Switcher feature, using which users can identify the apps that are running at any point in time.
Along with this, the App Switcher also enables users to multitask between apps, and easily switch between multiple applications.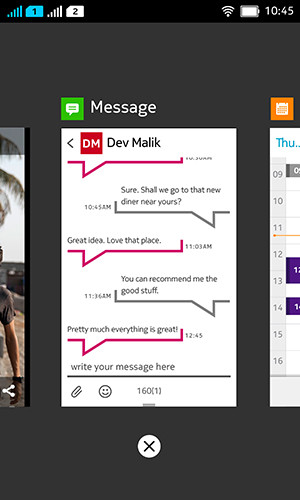 The App Switcher can be launched by just swiping down from the top of the screen and tapping the app switcher icon.
With the update, Microsoft has also integrated Outlook.com, OneNote and OneDrive, which should let users multitask effectively along with getting access to cloud storage on the go.
Also, after installing the update, users should also witness multiple Outlook accounts being supported at any given time, along with push notifications and calendar/contact syncing capabilities.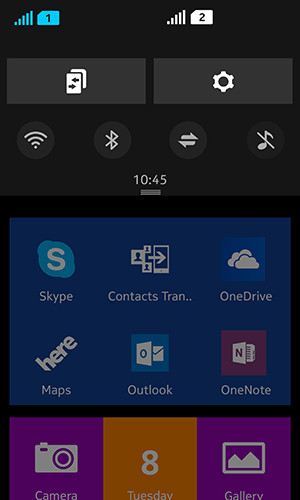 "With OneNote Mobile, not only do you have instant access to your Microsoft OneNote 2010 notebooks stored on your OneDrive account, you can also create jottings right from your Nokia X and sync up to 500 of your notes," states the Redmond headquartered company, in an official blog post.
Finally, the update features an improved Nokia Store (improved upon by Microsoft earlier in the year) which is claimed by Microsoft to offer easy search/operability to Nokia X, X+ and XL users.
"Nokia Store also integrates other third-party app stores, meaning all of your app exploring can be done under one roof, making for a consistent experience," adds the official Nokia blog.
The new Nokia Store also features a new Home Screen Spotlight widget that lets users discover applications, along with offering once-click download for faster app access.
To manually install the update, users can check out their phones and navigate to settings > About > phone > System updates > Check Now.