Microsoft Sees Surface Success but Wait For New CEO Continues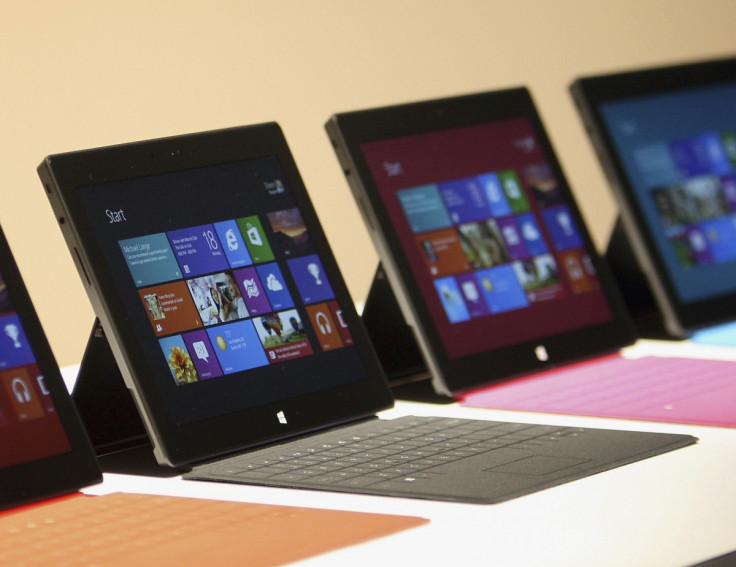 Microsoft's second bite at the tablet market is proving more successful, as revenue earned from Surface sales for the second financial quarter of 2014 beat that from the whole of last year.
The software giant's first attempt at luring consumers away from Android tablets and the iPad resulted in the writeoff of $900 million (£540m) of unsold Surface stock, but now its situation is improving, with revenue of $893 million from its two-pronged tablet range for the three months to the end of December 2013, beating the $853m Microsoft earned in revenue from Surface in the entire financial year - and double its Q1 (July-September) performance.
As a whole, Microsoft beat analyst expectations for the quarter, which ended on 31 December, with revenue of $24.52bn - up 14% from last year - operating income of $6.56bn and earnings per share of $0.78. Analysts had expected revenue of $23.68bn for the three-month period.
The Xbox One game console also got off to a good start, reaching 3.9 million sales into retail channels between its 22 November launch date and the end of the year, closing matching the 4.2 million sales of Sony's PlayStation 4. Microsoft also sold 3.5 million Xbox 360 to retailers in the quarter.
Microsoft's share price was up more than 3.5% to $37.32 in after-hours trading.
No mention of a new CEO
Despite the healthy results, investors were left wanting more as no mention was made of Microsoft's ongoing search for a new chief operating officer, due to replace Steve Ballmer before August.
The 57-year-old announced last summer he would retire within 12 months, and despite a steady stream of news from insider sources pointing out potential candidates, Microsoft is yet to announce any names for its future chief.
The company issued a blog post last last year which said the search would conclude in early 2014, with many expecting an announcement to be made before the end of February.
Long-term growth
Ballmer said of the Q2 results: "The investments we are making in devices and services that deliver high-value experiences to our customers, and the work we are doing with our partners, are driving strong results and positioning us well for long-term growth."
Edward Jones analyst Josh Olson said: "There are a lot of valuable assets in this business, and how the next CEO addresses their strategy is going to be a big part of the story."
There was no mention of Microsoft's £4.6bn purchase of Nokia's phone-making business. Earlier the same day Nokia posted its own financial results, revealing a 29% drop in revenue earned from its now-discontinued Devices and Services division, which includes feature phones and the Lumia smartphone range.
The division saw net sales of €2.6bn (£2.1bn), down more than a quarter from the €3.7bn recorded a year ago and down 5% from the previous quarter.
© Copyright IBTimes 2023. All rights reserved.