Chronic Migraine: Magnetic Device Could Relieve Pain
Nearly eight million people suffer from migraine in Britain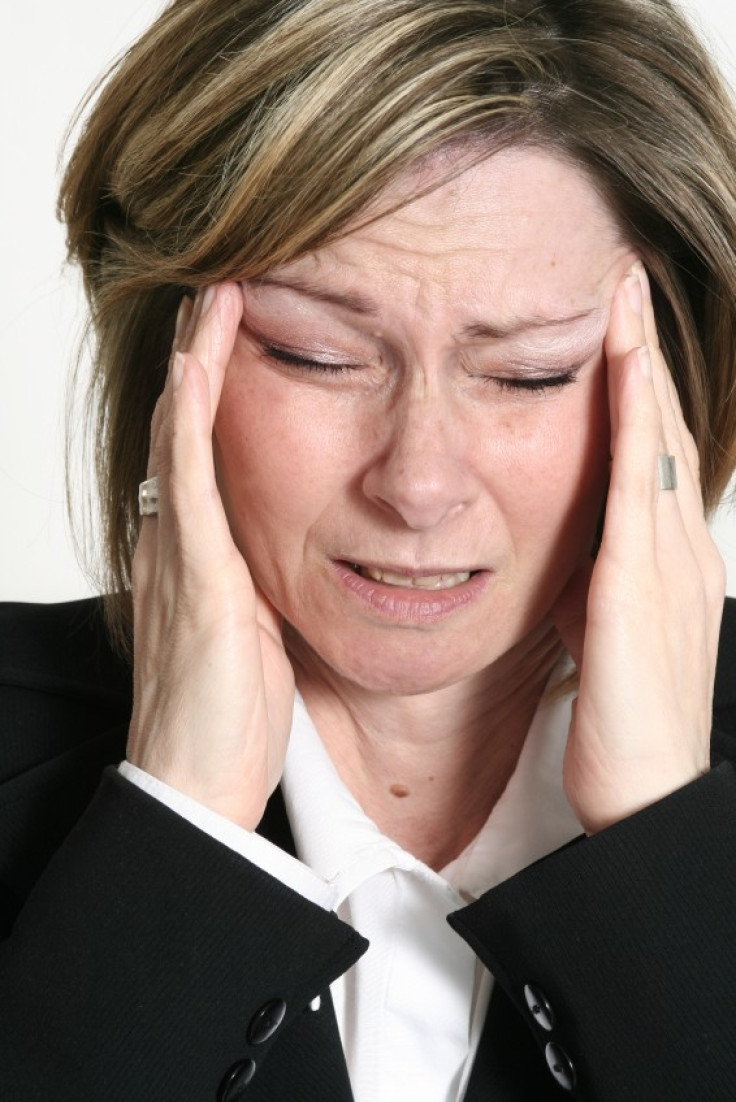 A new device that delivers a short magnetic pulse to the back of the head has been found to reduce pain in acute migraine patients.
According to initial research presented at the European Headache and Migraine Trust International Congress in London, the handheld device was remarkably effective in treating migraine sufferers who participated in clinical trials.
The new method, described as an "exciting innovation" by doctors, could one day act as an alternative to the available treatment for migraine, with no side-effects.
An estimated eight million people suffer from migraine in Britain. The National Institute for Clinical Excellence recently warned that nearly a million people in Britain suffer from severe headaches due to over-consumption of pain-killers.
The most common cause of migraine is an oversensitive brain responding to external triggers such as fatigue, hunger, stress or atmospheric conditions.
Patients experience severe headache with a throbbing, generally accompanied by nausea and vision sensitivity.
Nearly 73 percent of the patients who participated in the trial from migraine clinics in London, Bath, Hull, Exeter, Liverpool and Aberdeen claimed that headache and associated symptoms were reduced after using the device for three months.
"The Spring Transcranial Magnetic Stimulation System", developed by California-based eNeura Therapeutics, was deemed safe by researchers.
"It is a safe, non-invasive technology," Anna Andreou, headache research fellow in the anaesthetics, pain medicine and intensive care department of London's Imperial College, told The Independent.
"We think neurostimulation is the future in treating headache disorders. A significant proportion of migraine sufferers either do not respond to or are unable to tolerate available oral treatments," said Dr Fayyaz Ahmed, the chair of the British Association for the Study of Headache.
However, the study was not peer reviewed or published in any medical journal. Information on the number of patients who took part, or on the source of funding, is not available.
© Copyright IBTimes 2023. All rights reserved.