Sitting in the offices of a refugee charity, Majeed, a former Afghan translator for the British Army, speaks earnestly with an unassuming clarity as he relays the events of his life and the calamity which has befallen his country. Exiled for helping British and coalition forces in their war against the Taliban, the 28-year old from Logar in Afghanistan has settled in Plymouth with his wife and two children. The youngest, just 10 weeks old, was born in the UK.
"No-one would choose to live in another country if they had a safe life at home," Majeed said simply. He has lived in the UK for the last year after the British government, facing considerable public pressure, offered resettlement in the UK to Afghan translators for their services.
Majeed worked with British, Danish and US forces from 2009 to 2013 at Camp Bastion in Afghanistan's restive Helmand province, liaising with the Afghan Police and the Afghan National Army. When Britain withdrew from its 13 year war, translators like Majeed were sitting ducks.
"The situation was getting worse day by day," Majeed explained. "When somebody was knocking on the door my parents didn't want me to open it. We couldn't walk in the evening and we couldn't join the wedding parties or the big ceremonies." He said the Taliban had a phrase "shoot them in their eyes," which meant kill the translators who were effectively the eyes and ears of the coalition. As such, they could be targeted by anyone at any time.
He and his family endured over a year of sleepless nights before the British government started to resettle Afghan translators. Majeed said he and his colleagues were offered pensions and free education if they remained in Afghanistan. All of them chose to go to Britain, said Majeed. Their extended families, who are not offered any protection, remain vulnerable in Afghanistan.
Majeed arrived in Plymouth in November 2014 and since then has been living in temporary accommodation. Initially he needed help to pay his water bill – he could not work out what it was for. In Afghanistan he had drawn water for free from a family well.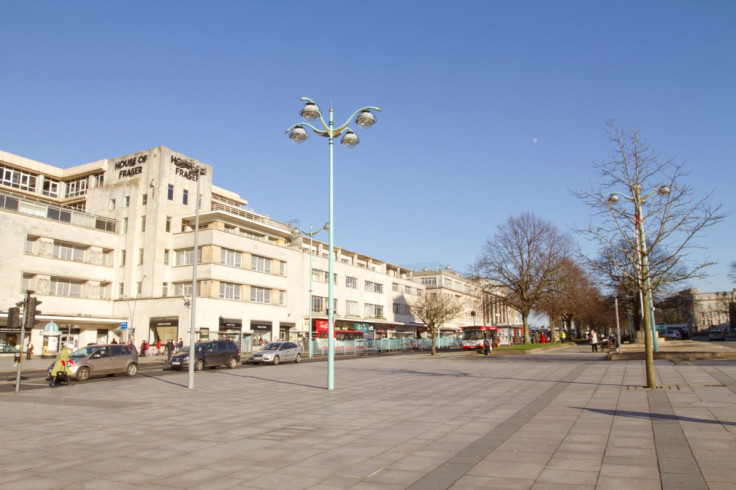 He has also been unable to find a job. Afghan qualifications are not recognised in the UK, and in a quirk of Majeed's immigration status, he is not eligible to attend a university or college. Majeed is technically not a refugee but has settlement status. He has to search in cities outside Plymouth to apply for the three jobs a week required by the job centre. They are inevitably for positions as a cleaner or kitchen assistant.
For Majeed, however, it is enough just to be safe and know that his children will not have a life blighted by war. "I didn't expect that I would have my son and my baby in a safe country like this. We are really expecting our kids to get a good education and have a nice, safe, and good life, as other people, so we have the same rights as other humans," he said.
Aside from the resettlement scheme for translators in the UK ,the number of Afghans lodging asylum claims across Europe is up four-fold, from 6,300 to 27,000. The country is facing its most violent year since the coalition ousted the Taliban with thousands of civilians killed in the fighting in 2015.
While the UK government has said it will resettle 20,000 Syrian refugees over the next five years, there are no commitments in place for Afghan refugees which currently make up around 14% of the migrants arriving in the EU, according to UNHCR figures.
Afghanistan continues to experience its own forgotten refugee crisis, and for three decades prior to the outbreak of the Syrian civil war, Afghanistan was the largest source of refugees in the world. 2.6 million Afghans were displaced at the end of 2014, with Pakistan and Iran the main hosting countries of this population, with 1.5 million and 950,000 refugees, respectively.
The name of the interpreter has been changed to protect his identity.