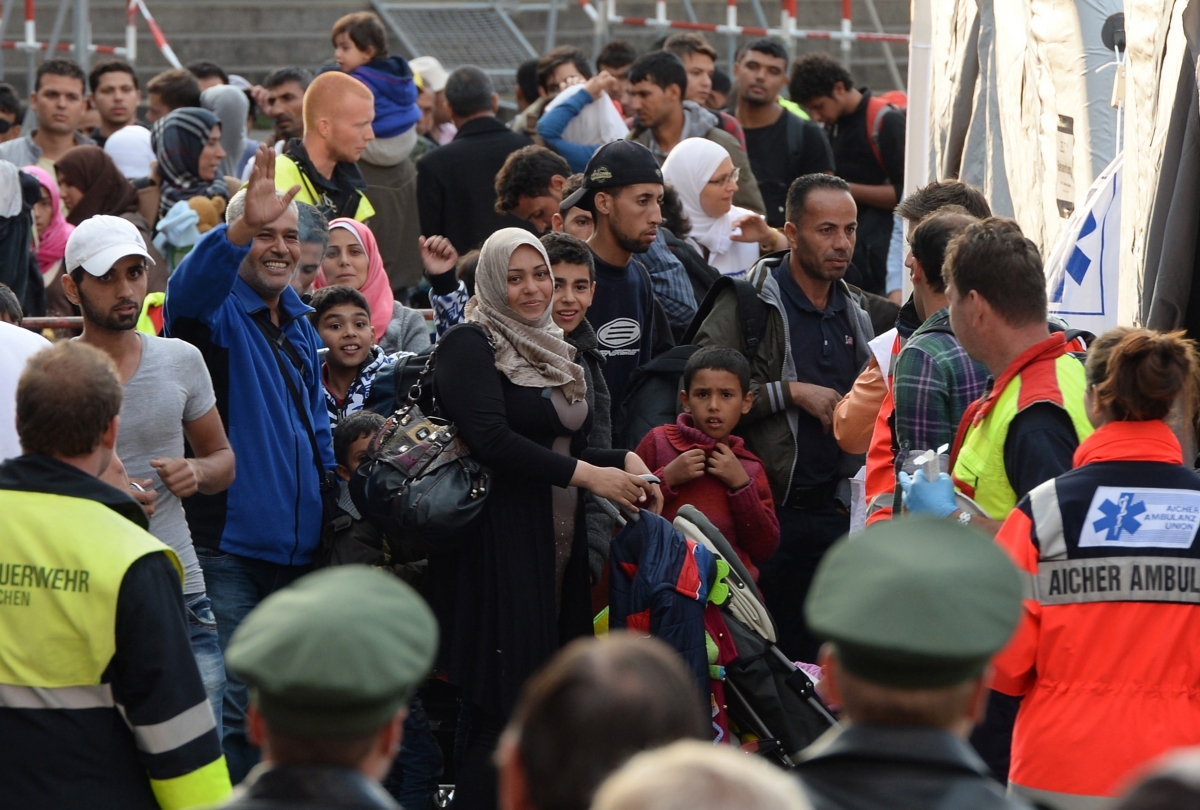 The number of people seeking asylum in already over-burdened Germany amidst the migrant crisis in Europe is expected to shoot up to 1.5 million from the previously estimated 800,000. The figure is based on 7,000 to 10,000 illegal crossings on Germany's border each day.
Germany's largest newspaper Bild cited an international forecast made by authorities as part of an internal and classified report due to be published today (5 October). Along with daily border-crossing head-counts and asylum applications, the new estimates have raised concern that if the refugees are granted asylum, they will bring their families soon adding to the swelling numbers. Going by average family structures in the Middle East, authorities estimate every potential asylum seeker could bring an additional four to eight people. The report also mentions the excess migratory pressure Germany will face due to which the asylum seekers will run the risk of becoming an extreme burden on the states and municipalities.
German Finance Minister Wolfgang Schaeuble has already raised the issue, saying: "The country's abilities to accept and handle refugees and migrants are not infinite and the country's capacity is now strained to the limit." Schaeuble is of the opinion that while Germany must help the refugees, it should do it in a way to provide well for them and not be overburdened as the current situation is heading towards. Recently, German President Joachim Gauck also said the country's absorption capacity was limited, even if it had not been decided on the limits.
Merkel's support
However, German Chancellor Angela Merkel is still espousing the migrant cause stating that building fences and closing borders will be "pointless," as migrants would always find another way into Europe. She called for a concrete solution to the crisis, including dealing with the reasons people are fleeing their countries. She also stressed the need for other EU countries to show greater support.
While Merkel has earned praise for her benevolent approach across the world, in her own country her popularity has dipped. According to Infratest Dimap's monthly poll, Merkel's ratings dropped to a four-year low with 51% of respondents saying they were worried about the number of refugees arriving in the country.
So far this year close to 500,000 people have reached European shores seeking asylum, with Greece, Hungary, Germany and Italy bearing the brunt of the influx. While all other European nations, including Hungary, have actively started to cordon off their borders, Merkel has been strictly opposed to it even after staunch criticism from her own party members.