Thousands of migrants and refugees, including many women and children, spent a cold, rainy night in the open as Balkan governments argue over what to do with them. Many were stranded at the Croatian-Slovenian border after Croatia sent a train carrying about 1,800 people there, despite Slovenia's refusal to take them. Croatian police ordered them off the train, but Slovenian police were deployed to the border and put up iron fences to prevent a mass entry.
For hours, the migrants sought ways to sneak into Slovenia on foot, while Croatian police on the other side prevented them from turning back. Slovenian police said they would first register women and children from the train and let them into the country, while the rest remained stranded out in the open on a field, wrapped in raincoats or plastic sheeting to protect themselves and their children from the driving rain.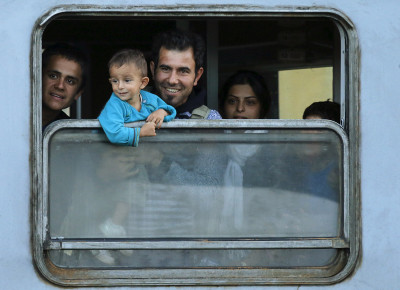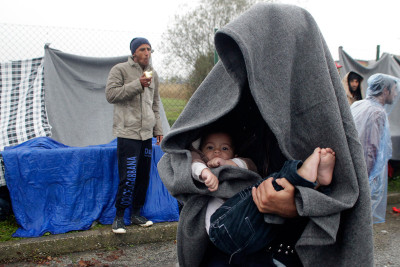 There was a similar situation on the border between Serbia and Croatia. Several thousand people, many of them Syrians fleeing war, spent the night on the muddy ground in the no-man's land between the two countries. "Open the gate, open the gate!" they chanted, held back by lines of Croatian police. Dr Ramiz Momeni, director of the UK-based Humanitas Charity, helping out on the Serbia-Croatia border, said: "There's a bottleneck of people that can't get anywhere so they have to stay here in the rain. Some of these people have been here under sheets for 12 hours. Of course, they're going to get sick."
Tensions are building among the migrants and refugees fleeing war and poverty in the Middle East, Africa and Asia and seeking to head toward Western Europe. Many of those who were stopped at the border between Serbia and Croatia have started walking through orchards and corn fields away from the border crossing in search of new paths.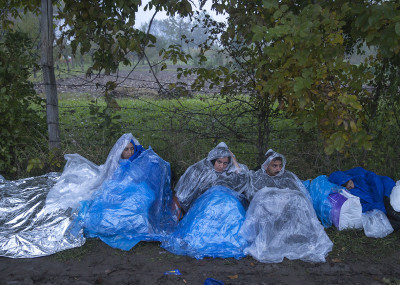 After Hungary closed its border with Croatia to migrants on Friday 16 October, the flow of people trying to reach Austria and Germany has been diverted to Slovenia. However, Slovenia, a country of two million people, has imposed a daily limit of around 2,500. Upwards of 5,000 people are flowing across Balkan borders daily. Slovenia said it imposed a daily limit because Austria was accepting a maximum of 1,500, far fewer than were previously entering from Hungary, but a spokesman for the Austrian Interior Ministry denied Vienna had set any limit.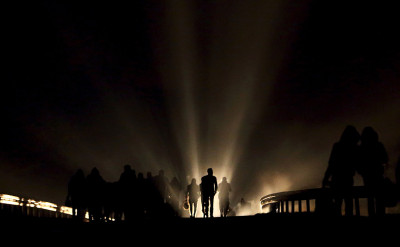 Hungarian soldiers were also seen uncoiling rolls of barbed wire along the Slovenia-Hungary border on 25 September. Prime Minister Viktor Orban said it was not building a fence between the two Schengen countries, instead describing what was being set up as "earthworks". A Reuters journalist reported later in the day that in some locations where barbed wire had been set up it was later taken down.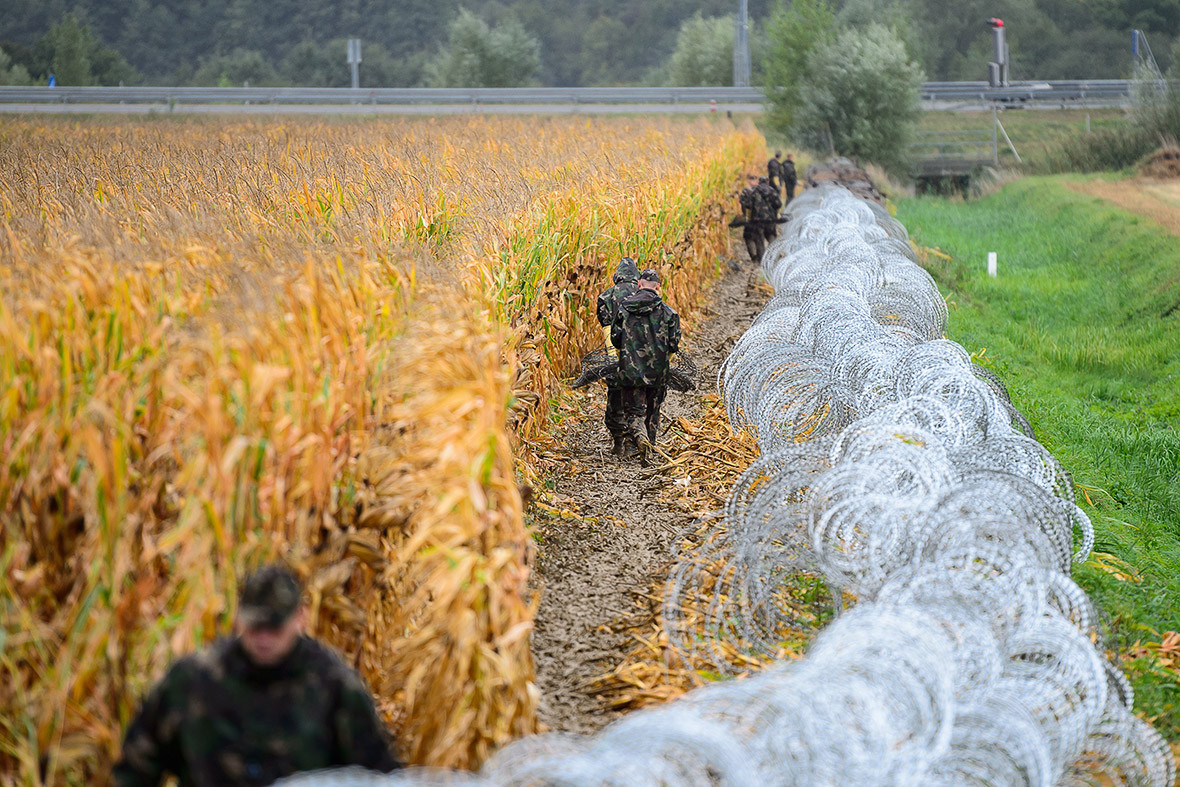 Hungary's right-wing government says the mainly Muslim migrants pose a threat to Europe's prosperity, security and "Christian values", and has sealed its borders with Serbia and Croatia with a steel fence and new laws that rights groups say deny refugees their right to seek protection.