Pope Francis is calling for every Catholic parish in Europe to take in at least one refugee family who are suffering from "death from war and hunger".
The pontiff made the plea as he gave a speech in St Peter's Square, adding the Vatican will be leading by example by taking in two families of refugees.
Francis also spoke out to those caught up in the current crisis across Europe, telling the migrants to "have courage [and] hang in there" as they continue their march through what he described as "life's hope".
He told a group of thousands during his Sunday Angelus prayer: "Every Catholic parish, every religious community, every monastery, every sanctuary in Europe should accommodate one family, beginning with my diocese of Rome. [In wake of the] tragedy of tens of thousands of refugees that flee death in conflict and hunger and are on a journey of hope, the Gospel calls us to be close to the smallest and to those who have been abandoned".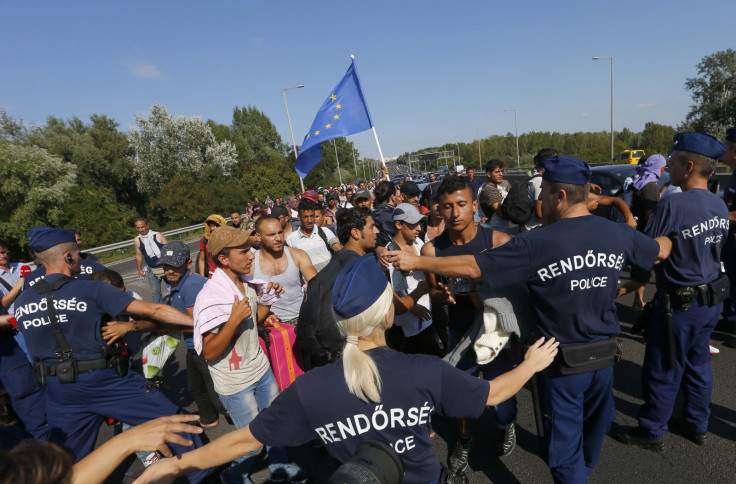 The announcement arrived as Chancellor George Osborne confirmed Britain will be diverting funds from the foreign aid budget at accept as many as 15,000 Syrian refugees. Speaking on the BBC the Chancellor said "There is a particular challenge with orphaned children. Everyone understands the human tragedy involved there. I think we have to look at what we can do for those children in need. There has been an outpouring of grief, as you might expect in Britain, towards those children."
Thousands of migrants have been making their way through Austria towards Germany over the past few days. Austrian authorities saying they do not plan to limit the numbers entering during the current crisis.